Boxing champion Katie Taylor was unlikely to fight in Ireland because of serious security concerns following a murder at a weigh-in event, her manager said recently.
Now her father Pete Taylor, 57, has been injured during a lethal shooting which came out of the blue at Bray Boxing Club, which he established in the seaside Co Wicklow town near Dublin.
It is where his daughter, 31, started her rise to stardom, a long journey which made her a giant of Irish boxing, an Olympic gold medallist in the groundbreaking London 2012 event when women were first allowed to compete,  and raised the profile of the sport in the Republic.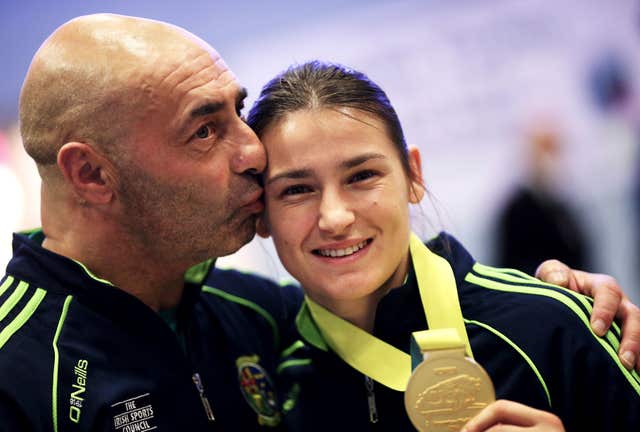 The local sport was touched by tragedy with the shooting of David Byrne at a boxing weigh-in event in the Regency Hotel in Dublin in 2016, from which the impact is still allegedly being felt.
Taylor's manager Brian Peters recently told the Irish Daily Star: "Katie would love to fight in Ireland, (promoter) Eddie (Hearn) would, I'd love to have a fight here.
"We've had talks with the powers that be, and they've advised us the climate is not conducive to having a fight night."
In February, a boxing show in west Dublin was cancelled after the hotel pulled out, a sign of the difficulties facing a sport with deep roots throughout the country and a proud lineage of prize fighters.
Taylor's memorable victory in front of a packed arena of travelling Irish supporters during the 2012 London Olympics galvanised a career which has continued to hit new heights.
She "lifted the spirits of a nation" by winning Ireland's first Olympic gold medal at London 2012, President Michael D Higgins said at the time.
She is a colossus of Irish boxing – Irish, European, World and then Olympic champion.
Taylor won five gold medals at the Women's World Championships as an amateur boxer.
The devout Christian thanked the town of Bray for their prayers during her Olympic campaign, which saw her win gold in a nail-biting final against Russian Sofya Ochigava.
She is now professional after an emotionally bruising Rio Olympics in 2016 during which she exited the lightweight competition at the quarter final stage after losing a split decision.
Originally trained by her father, who was once an Irish champion, she was based in the US when he was injured by a bullet during an early morning shooting at his club in Bray on Tuesday which left one man dead.
In the town, Taylor's name is legend and there has been an outpouring of sympathy following the attack at the harbour-side gym.
In 2012, she choked back tears as she dedicated her historic boxing victory to Bray, waving and shadow-boxing before more than 20,000 adoring fans.
She said then: "This medal belongs to everyone here and without their support I wouldn't be in this situation."