A man was rescued by a passer-by through a window from a blazing block of flats in Mayfair.
He was helped down a ladder from the first floor of the building in Bourdon Street, west London.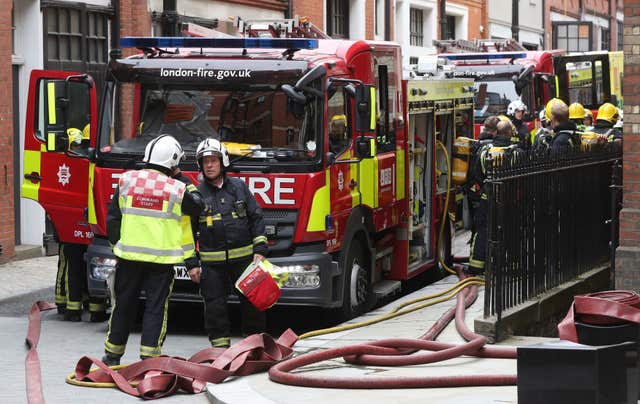 "He couldn't get out, they had to use the window. He had a few cuts.
"A passer-by saved his life by putting up a ladder and getting him through the window."
She added: "I saw plumes of smoke coming up through my hall.
"I just felt terror. I grabbed my keys and I got out. And I ran down into the street.
"When I got down I just thought 'thank God, it's your life'."
Eight fire engines and 58 firefighters were called to the block of flats on Tuesday morning.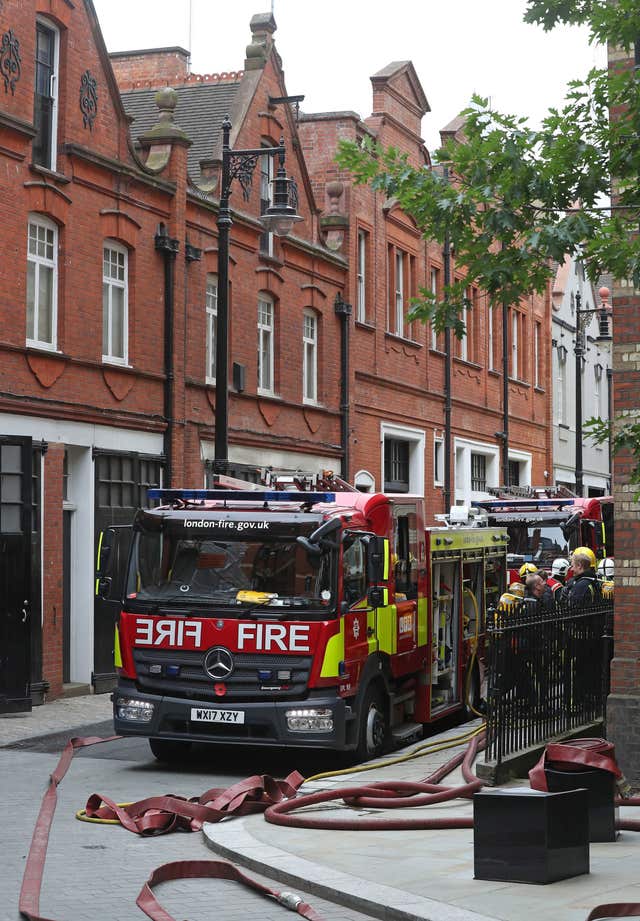 "One man was rescued from the first floor by a member of the public before the brigade arrived," a spokesman added.
The cause of the fire is under investigation.
London Ambulance Service said one man was treated at the scene for smoke inhalation and another was taken to hospital.