Demand for new cars grew by 3.4% last month, figures show.
Around 193,000 new cars were registered in May compared with 186,000 during the same month in 2017, the Society of Motor Manufacturers and Traders (SMMT) said.
The growth follows an 8.5% decline in May last year when sales were hit by changes to Vehicle Excise Duty and buyer hesitancy ahead of the general election the following month.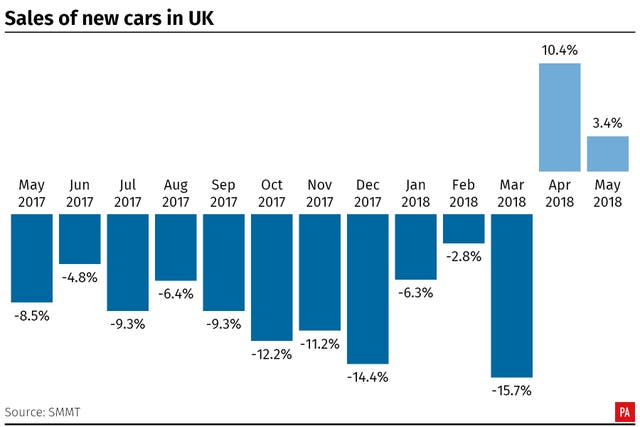 Sales of petrol models increased by 23.5% last month, while diesels fell for the 14th consecutive month, down 23.6%.
Demand for alternatively fuelled vehicles such as hybrids and pure electrics increased by 36.1% to take a market share of 5.8%.
There has been growing concern about the impact of diesel car emissions on air quality and uncertainty about what taxes and restrictions will be introduced in relation to the vehicles.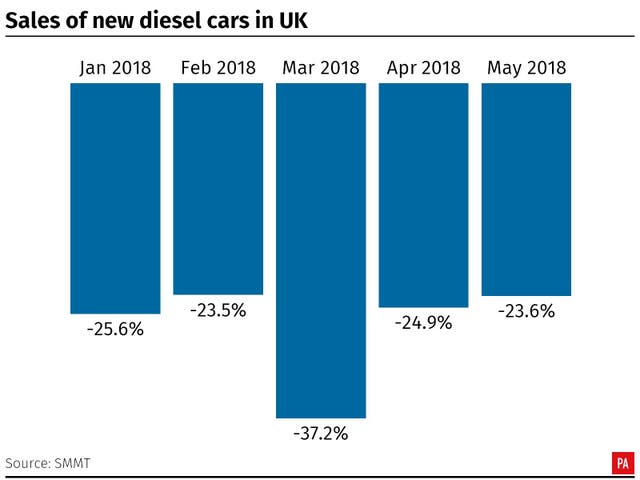 "To ensure long-term stability, we need to avoid any further disruption to the market, and this will require sustainable policies that give consumers and businesses the confidence to invest in the new cars that best suit their needs.
"Fleet renewal is the fastest way to improve air quality and reduce CO2, and this applies to hybrid and plug-in technologies as well as the latest low emission petrol and diesels which, for many drivers, remain the right choice economically and environmentally."