The Universities Minister has criticised Oxford and Cambridge for failing to enrol sufficient students who are black or from less privileged backgrounds, saying the situation is "staggering".
Sam Gyimah said the elite universities had not done enough, and they should "take into account a broad range of factors" rather than just academic results in order to get more diverse intakes.
Mr Gyimah, who is black and studied at Oxford, told The Daily Telegraph: "It is staggering that we have the best minds in our universities and we still do not know what the best way is when it comes to applications."
The minister also pointed out that academically-gifted children at disadvantaged schools lacked the coaching their more privileged peers receive to enter the institutions.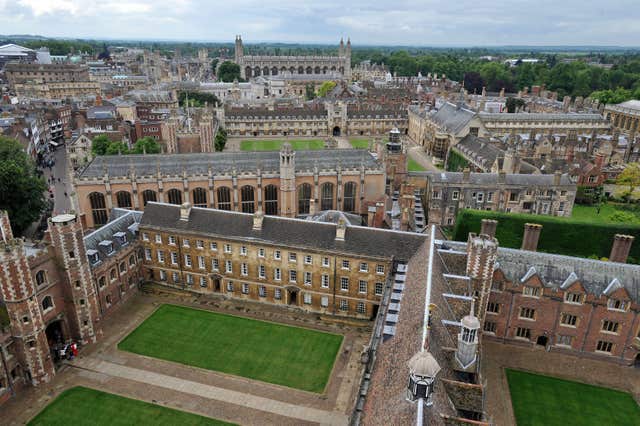 The university said "more needs to be done to prepare high-achieving black students for applications".
And the latest annual admissions statistics from Oxford University showed just 11% of UK undergraduates came from disadvantaged areas, while the proportion of students identifying as black and minority ethnic was 18%.
Oxford admitted it has more work to do "attracting the most talented students from all backgrounds".