A university lecturer who was beaten by a gang of burglars is taking his fight over plans to close more than half of London's police stations to the High Court.
Two judges will hear a  judicial review action on Wednesday by Paul Kohler, who was left with severe facial injuries after a raid on his home in 2014.
His lawyers say his challenge is over plans by the London Mayor's Office for Policing and Crime "to close 37 of the current 73 police stations across the capital".
They said the move was announced by London's Mayor Sadiq Khan in November 2017, following a consultation, "in a bid to make financial savings in response to the Government's ongoing cuts to police funding".
Mr Kohler, 59,  believes  the only reason he survived a brutal attack is because officers were able to get to his house from the local station in Wimbledon, south-west London, within eight minutes of the 999 call made by his daughter.
Lawyers for Mr Kohler will argue at a hearing in London before Lord Justice Lindblom and Mr Justice Lewis that the "original public consultation and consequent decision were legally flawed and unlawful".
Mr Kohler, whose local station faces closure, said in a statement: "Many of the terrible events we have seen recently could not offer a more fitting reminder of the need to ensure police remain at the heart of London's various communities.
"I do not believe the Mayor, Sadiq Khan, is addressing that issue by closing local police stations and removing officers from the communities they police.
"I predict the level of violence we are currently witnessing will become more commonplace as communities suffer by not having locally-based officers with locally-based knowledge who know the issues of a particular area and can often intervene before problems escalate."
Mr Kohler added: "My judicial review has ensured that none of the 37 police stations earmarked for closure have yet been sold.
"There is consequently still time to save our police stations provided we win the case and the Mayor conducts a proper consultation that takes a more measured, evidence-based, approach to saving money whilst ensuring that Londoners are not put unduly at risk."
His solicitor, Tessa Gregory, from law firm Leigh Day, said: "On behalf of our client we will be asking the court to both declare that the Mayor's decision was unlawful and order the Mayor to review and reconsider that decision with an open mind, after having carried out a fresh and lawful consultation."
The Mayor's Office for Policing and Crime has previously said it is "committed to robustly defending these claims and the consultation process".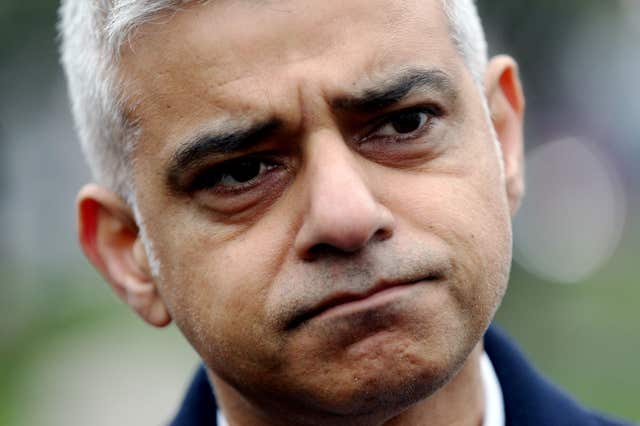 "These closures are the result of cuts to the police budget since 2010, which have seen officer numbers drop below 30,000 for the first time in 15 years, meaning buildings had to be closed in order to save an additional £8 million-a-year and protect the frontline of policing as much as possible.
"4,000 Londoners submitted their views on the consultation on front counter closures. The views submitted during the consultation were carefully considered and some boroughs saw changes made as a result. Operational considerations were taken fully into account.
"Police officers are spending more time out on patrol in the areas they are needed most. More often than not they respond to calls while they are on patrol rather than from a police station so, while public concern about closing front counters is understandable, response times will not be affected by closure."