Dozens of Queen's University academics have signed a letter expressing concern that Peter Robinson has been appointed as an honorary professor.
Almost 40 academics said they wanted to state "deep concern and profound regret" at the move.
The letter, which referenced past comments made by the former first minister in relation to homosexuality and Islam, emerged ahead of him delivering his first lecture in the institution since being appointed an honorary professor of peace studies.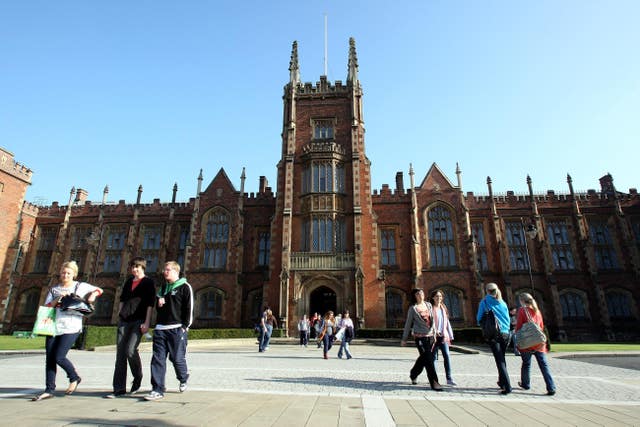 In response, the university stated: "Queen's University is committed to the promotion of equality and diversity and to creating and sustaining an environment that values and celebrates the diversity of its staff and student body.
"Decisions on the conferment of honorary titles are made by the University's Honorary Titles Group.
"Professor Richard English is willing to meet with those who have raised concerns about Honorary appointments."