Theresa May has held "constructive" talks with Brexit Secretary David Davis and expects him to remain in his role, Downing Street has said.
The comments followed speculation at Westminster that Mr Davis had considered quitting over a dispute regarding backstop proposals on how to deal with the issue of the Northern Ireland border if a preferred withdrawal trade deal is not sorted out with the EU.
The Prime Minister also held separate face-to-face discussions in her parliamentary office with the two other leading Brexiteers, Foreign Secretary Boris Johnson and International Trade Secretary Liam Fox.
The meeting with Mr Davis, running to more than 30 minutes, was the longest.
None of the three ministers threatened to resign during the discussions, a spokeswoman for the Prime Minister said.
The PM is confident Mr Davis will remain Secretary of State for Exiting the European Union after a meeting of the Brexit "war Cabinet" on Thursday, the spokeswoman said.
The backstop document is expected to be released on Thursday, a Government source said.
A source close to Mr Davis said: "Obviously, there's been a back and forth on this paper, as there always is whenever the Government publishes anything.
"The backstop paper has been amended and now expresses, in much more detail, the time limited nature of our proposal – something the Prime Minister and David Davis have always been committed to."
The details of the backstop paper, which is expected to outline plans to allow a time-limited deal which would see the UK stay within parts of the EU customs union as a fall-back position, has heightened Cabinet tensions.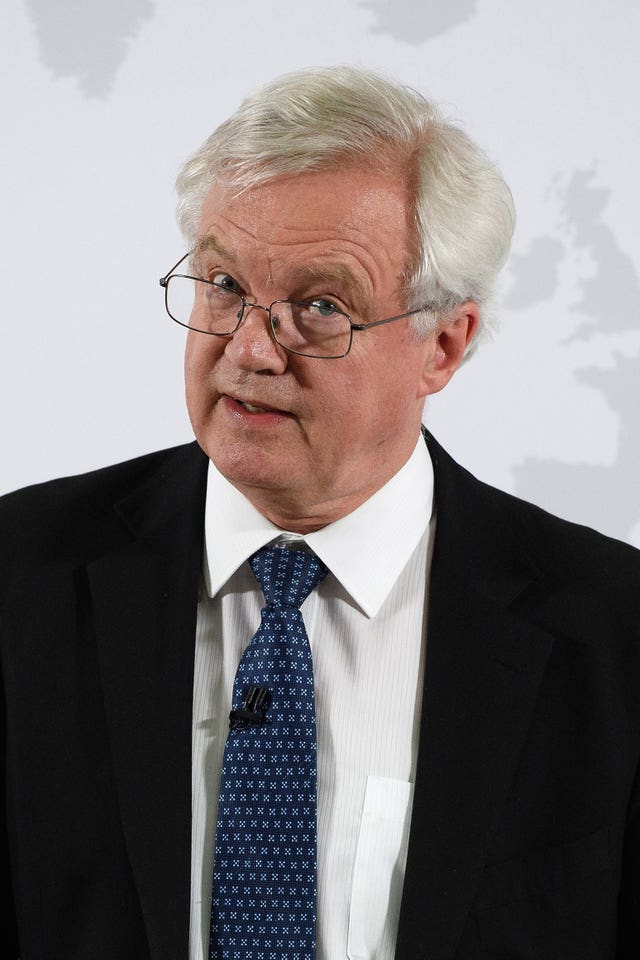 When pressed on whether he could remain in post if the backstop deal did not meet his full approval, Mr Davis said on Wednesday: "That's a question I think for the Prime Minister to be honest."
Mr Davis made it clear the document would be "decisive" as he said he planned to meet chief EU negotiator Michel Barnier again for Brexit talks next week.
Mrs May is determined to try and stop Tory MPs inflicting humiliating defeats on her by siding with amendments backed by the House of Lords.
Liberal Democrat leader Sir Vince Cable said the apparent Cabinet disarray over the customs backstop made a damaging "no deal" Brexit more likely.
Sir Vince told the Press Association: "The idea that we could finish up with no deal at all – which we effectively discarded three months ago – is very much now back on the table as a real possibility.
"We could be in real crisis with no deal, which emphasises the importance of having a vote on the final package with the option of remaining in the European Union."