A Belfast woman behind the campaign to have Northern Ireland's abortion law changed says she has "no regrets" after The Supreme Court ruling.
In 2013, Sarah Ewart, now 28, was told during her 19-week scan that her baby's brain and skull had not developed properly and the child would not survive.
Because of Northern Ireland legislation, newly-wed Sarah travelled to London for a termination at her own expense, with flights and hotels included, of more than £2,100.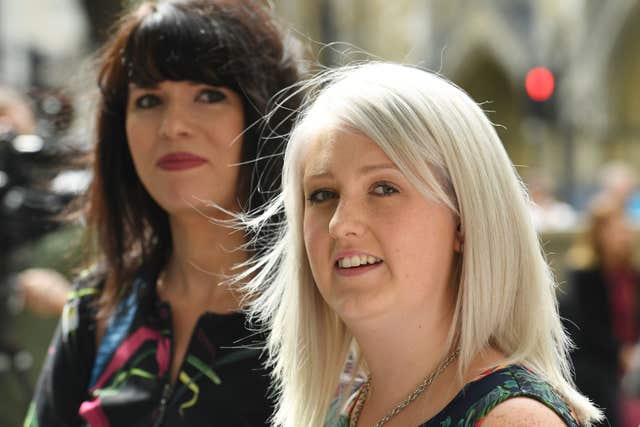 "If this same thing was to happen to me tomorrow, and the law wasn't changed, I would make the same decision.
"The highest court in the land has recognised that Northern Ireland is in breach of human rights for people who find themselves with fatal foetal abnormality.
"They have said that the law needs to be changed, so we will keep going until we get that change."
MsEwart, who has campaigned for change alongside Amnesty International since her abortion, said Northern Ireland's politicians should put their "religious beliefs behind them and do their job".
"To Theresa May and Westminster, I would say we need change and we need help," she said.
"Please, please help us.
"I personally have been doing this for five years, and five years is too long.
"People are putting families and pregnancies on hold for fear that this could happen again.
"The High Court in Belfast and The Supreme Court are in agreement that the law needs to be changed, so let's just do this."