Loved ones of a father-of-three murdered by a schizophrenic in a random attack have said an NHS report into his death is a whitewash.
Robert Kay, 49, walked into the open garage of Ian Dollery's seaside home in St Annes, Lancashire, and stabbed him 30 times with a kitchen knife in front of his screaming wife Andrea and their 22-year-old daughter Grace.
They managed to fight him off but Mr Dollery, 51, died in hospital.
Kay, who did not know his victim, had a long history of mental illness and had been on a three-day drugs binge, taking cocaine, ecstasy, morphine, heroin, amphetamine, cannabis and methadone, as well as drinking eight cans of super-strength lager.
Before the murder on June 18 2015, Kay had told friends he was "the son of Satan".
He was later convicted of murder and sentenced to life with a minimum term of 23 years before parole.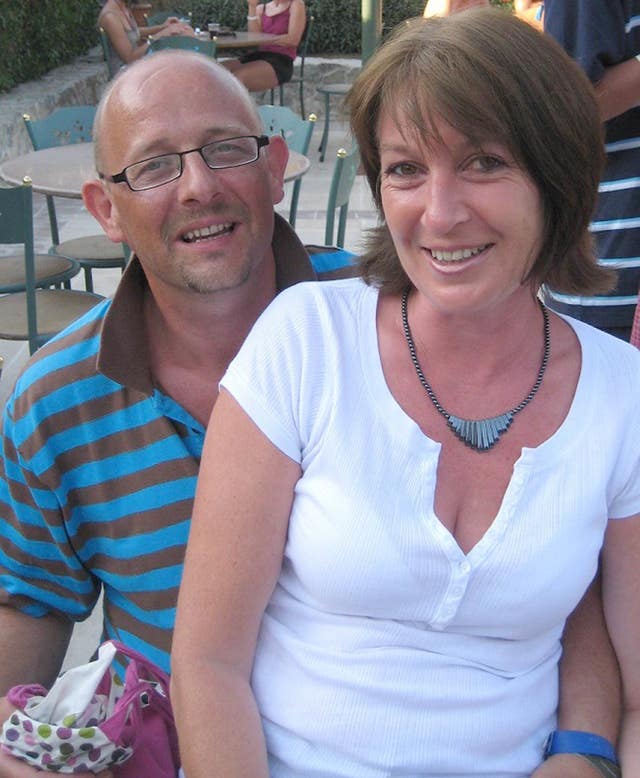 The report states that as Kay had refused to engage with mental health services, nothing could be done to treat him effectively.
But Mr Dollery's family said opportunities to diagnose Kay's schizophrenia were missed "time and time again".
Kay led a chaotic, homeless lifestyle, had 50 convictions for 102 offences, and mental health services had been involved with him since the 1990s.
He had told medics he was experiencing psychotic symptoms, auditory and visual hallucinations, delusional beliefs and "thought broadcasting" – the belief that others can hear or are aware of his thoughts.
After his arrest he was diagnosed as being a paranoid schizophrenic with a dissocial personality disorder.
The NHS report stated that Kay "had never met the criteria for detention" under the Mental Health Act, but Mr Dollery's family said NHS records show he had previously been detained in a psychiatric hospital following a drugs overdose.
In a statement, they said: "We are extremely disappointed with this report. We believe is not fit for purpose.
"Our family should have been protected from Robert Kay, who was exceptionally dangerous, at liberty, and had a known and extensive history of serious violence, drug abuse and psychotic mental illness.
"It says in essence that there was nothing anybody could have done to keep our family safe. We disagree profoundly with that finding."
An average of 122 people are killed each year in the UK by people who are mental health patients, and between 2002 and 2015 there were 22 killings in Lancashire alone, according to figures compiled by Julian Hendy, director of the Hundred Families charity, which supports families bereaved by killings by people with mental illness.
Mr Hendy said: "We believe the murder of Ian Dollery was entirely preventable.
"The report manages to claim however that all these very serious and repeated failings had no impact whatsoever on the death of Ian Dollery. Few will believe that."