A lighthouse is having its fading red and white hoops repainted as part of a once-a-decade project.
Happisburgh Lighthouse in north Norfolk opened in 1791 and became independent almost 30 years ago when locals saved it from closure.
The four craftsmen will paint a strip at a time, starting at the top and working downwards, with three layers to go on.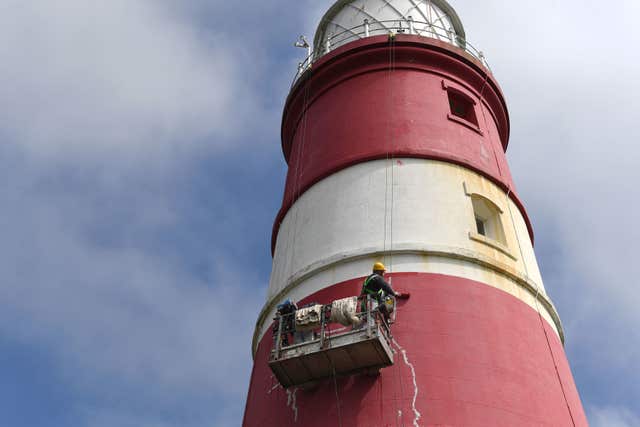 He said the lighthouse needed to be repainted about once per decade.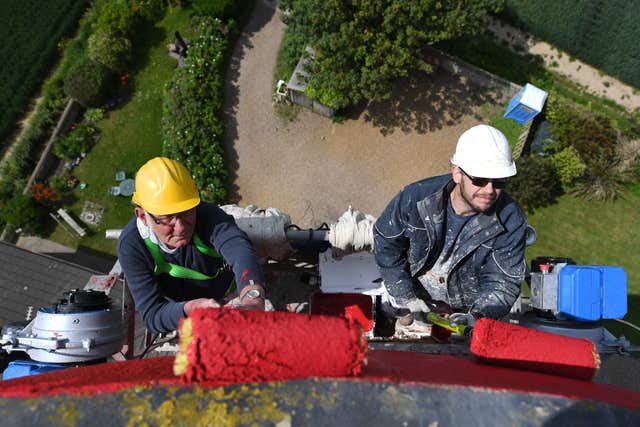 He continued: "It's a real icon of north Norfolk, it's a symbol of where we live and it really attracts visitors to north Norfolk.
"The last open day we had here we had 700 visitors so it really is important to our local economy."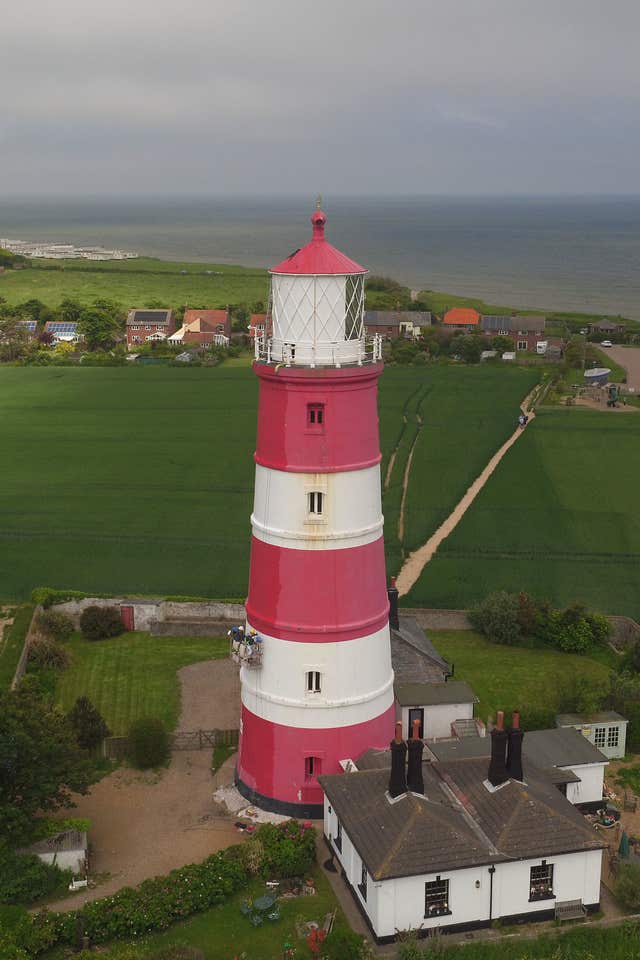 While many mariners may no longer rely on it, Mr Burke pointed out the risks of the sea and said it could still be of help.
"We did have a yacht shipwrecked off the coast here a couple of years ago," he said. "There are lots of sandbanks off this coast.
"Most boats and most ships have proper navigation tools these days but the red and white bands are very distinctive and at least it lets shipping know where they are off the east coast."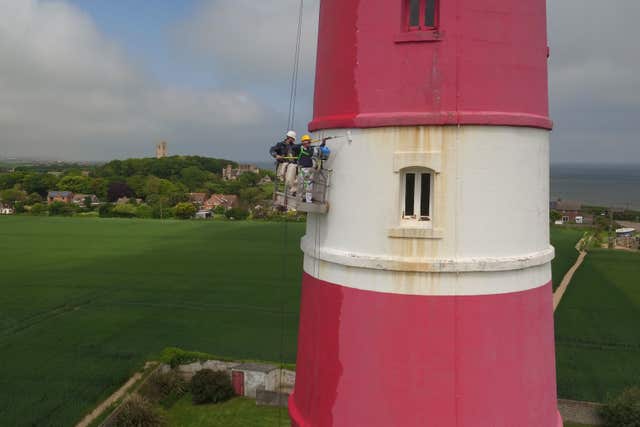 Volunteer staff guide paying visitors to the top and talk about the history of the lighthouse and its future.
The paint for the job was donated by paint firm Sandtex.