Video games giants including Sony, Microsoft and Nintendo are set to announce dozens of new games when industry convention E3 begins next week.
The annual three-day convention is one of the biggest events in the gaming calendar and sees console-makers joined by studios such as Call Of Duty creator Activision and FIFA developer Electronic Arts (EA) to reveal what's next for the industry.
EA Sports has already confirmed it will show off football game FIFA 19 for the first time during an event on Saturday night ahead of the show – which opens at the Los Angeles Convention Centre on Tuesday.
Before the convention doors open to an estimated 60,000 attendees, many of the industry's biggest names will hold press conferences to offer a first look at their forthcoming games, some of which have already been confirmed or teased online.
Activision will show off the next instalment in the Call Of Duty series – Black Ops 4 – which was confirmed last month, while reports suggest Nintendo may also confirm hugely popular online game Fortnite is coming to its Switch console.
The next chapter in the popular stealth game series Assassin's Creed, the title of which has been confirmed as Odyssey, will also be discussed by developer Ubisoft during its pre-E3 show on Sunday evening.
The sequel to Bafta-award winning The Last Of Us is also expected to feature during PlayStation-maker Sony's live event on Monday night.
There have also been suggestions that Microsoft may unveil a new title from its long-standing Halo series for the company's Xbox console.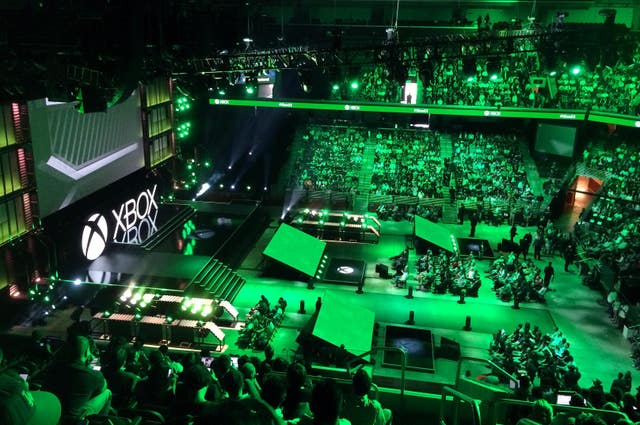 E3 organiser the Entertainment Software Association has made tickets available to the public again this year, as well as adding a third day to fan event E3 Coliseum.
"Gamers raise the energy of E3 to a fever pitch, reinforcing its place as the world's pre-eminent event for video games," ESA president Michael D Gallagher said.
"We are excited to fuel that passion and enhance the gamer experience at E3 by extending show hours and adding a third day to the wildly popular E3 Coliseum."