Dozens of Afghan interpreters who served on the front-line alongside British troops are to be given the right to settle in the UK, the Defence Secretary has announced.
Changes to the Government's relocation scheme mean more volunteers who served in Helmand province will be granted visas in recognition of their "unflinching courage" at carrying out duties "fraught with great difficulty and danger", Gavin Williamson said.
They will be allowed to start a new life in Britain alongside their wives and children – with approximately 200 new visas set to be issued.
The Government has been attacked in the past for its treatment of former staff, such as interpreters, and has been accused of "abandoning" them following the conflict, leaving them open to intimidation.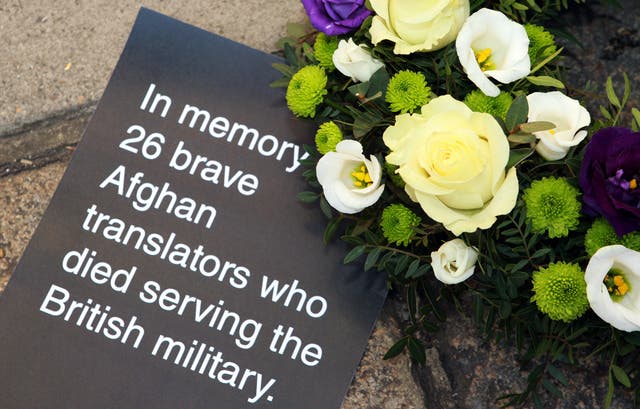 "I cannot be clearer in expressing our nation's eternal appreciation to these brave individuals who regularly risked life and limb to help defeat our enemies and protect us from terrorists. But we owe them more than just warm words."
Current rules mean only interpreters who were still serving in December 2012 are eligible for asylum.
But the criteria is to be extended by six years – meaning all interpreters who were made redundant after serving at least a year on the front-line from May 2006 will be eligible to settle in the UK.
In December, defence minister Mark Lancaster said Britain's policies to help Afghan interpreters remained "fit for purpose and properly meet our responsibilities".
But Mr Williamson said they "failed to take account of the immense sacrifice and service of many who had left before (2012)".
He added: "We will do what is right to honour their extraordinary service."
Mr Lancaster said in December that Ministry of Defence (MoD) schemes had relocated more than 385 former staff and their families to the UK.