Applications to stop the prosecutions of Hillsborough match commander David Duckenfield and five other men over the 1989 stadium disaster are under way.
Lawyers are making submissions on their behalf to presiding judge Sir Peter Openshaw in a hearing at Preston Crown Court expected to last up to 10 days.
All six have applied to stay any prosecution over the disaster that claimed the lives of 96 Liverpool fans as an "abuse of process", while a number of separate applications to dismiss charges will be made.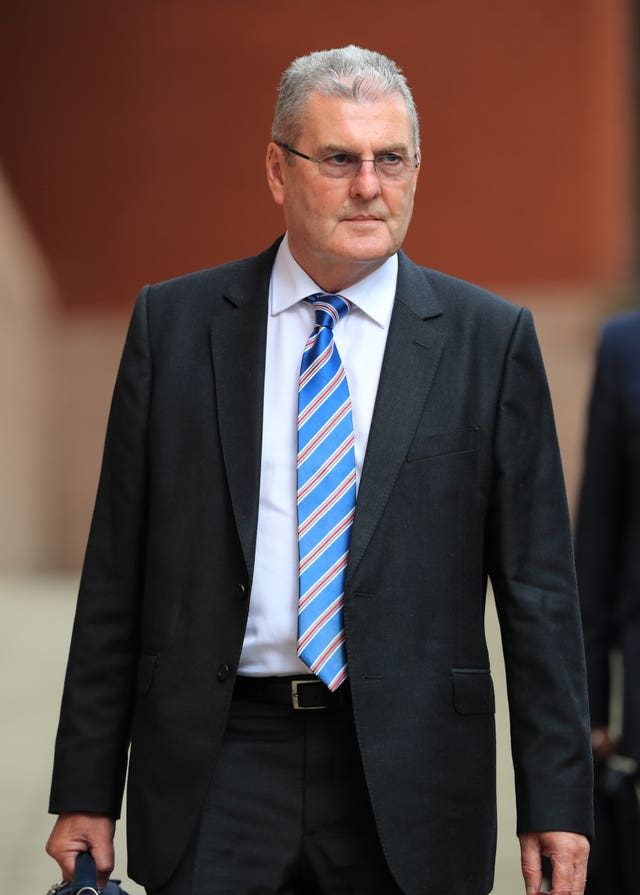 Reporting restrictions on the legal submissions in relation to the above applications have been imposed by Sir Peter until further notice.
The historical stay was imposed by a now-retired judge in 2000 when the former chief superintendent faced trial in a private prosecution brought by families.
Duckenfield, 73, faces 95 charges of gross negligence manslaughter following the crush in the terrace pens of the Sheffield Wednesday stadium's Leppings Lane end at the 1989 FA Cup semi-final between Liverpool and Nottingham Forest on April 15.
Under the law at the time, there can be no prosecution for the death of the 96th victim, Tony Bland, as he died more than a year and a day after his injuries were caused.
Duckenfield is set go on trial in September at Preston Crown Court alongside Graham Mackrell, 68, the former Sheffield Wednesday club secretary, who is charged with two offences involving the stadium safety certificate and a health and safety offence.
Three other defendants – retired police officers Donald Denton, 80, and Alan Foster, 71, and retired solicitor Peter Metcalf, 68, who acted for South Yorkshire Police following the 1989 disaster – are scheduled to go on trial in January 2019.
They are each charged with two offences of doing acts tending and intended to pervert the course of justice relating to amendments made to police officers' statements following the tragedy.
Ex-chief constable of Merseyside Police and West Yorkshire Police, Sir Norman Bettison, 62, faces trial in May 2019.
He was a chief inspector at South Yorkshire Police in 1989 and is charged with four counts of misconduct in a public office over alleged lies in accounts he gave afterwards of his involvement in the disaster.
The five defendants charged have previously indicated they would plead not guilty to all the counts against them.
The defendants Mackrell and Metcalf attended Monday's hearing.
The applications for dismissal will be made on behalf of Denton, Foster, Metcalf and Bettison.
The hearing continues on Tuesday.