Theresa May has told how she will "always regret" failing to meet survivors of the Grenfell Tower fire on her first visit to the scene.
The Prime Minister said those caught up in the tragedy needed to know that people in power understood their despair and admitted it "seemed as though I didn't care".
Ahead of the one-year anniversary of the disaster on Thursday, Mrs May said she counted herself among those whose initial response was "not good enough".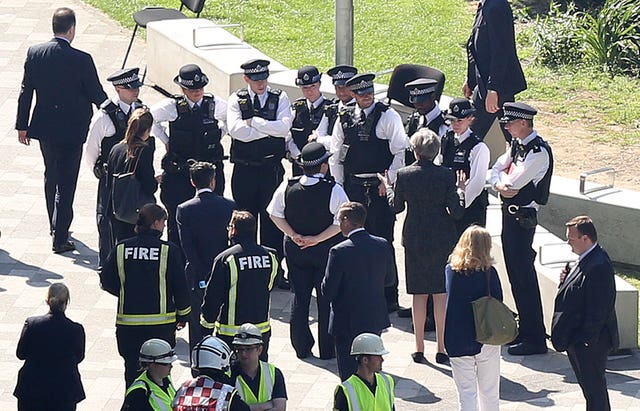 "I include myself in that."
The day after the disaster Mrs May visited the site to speak to firefighters but did not meet any of the residents.
During a visit more than 48 hours after the inferno broke out she met a group of victims, volunteers and community leaders at a church close to the scene and faced cries of "coward" and "shame on you" from those gathered outside.
In a television interview at the time, she refused to be drawn on whether she had misread the public mood.
But in the article on Monday, the PM conceded she had made the wrong decision.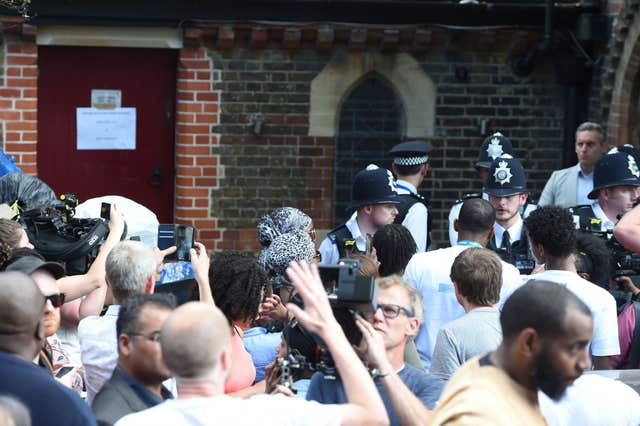 "But the residents of Grenfell Tower needed to know that those in power recognised and understood their despair.
"And I will always regret that by not meeting them that day, it seemed as though I didn't care.
"That was never the case."
No 10 will be one of a number of buildings across the country that will be illuminated in green as night falls on Thursday in tribute to everyone affected by the fire.
Children from primary schools around the tower will visit No 10 on Tuesday to plant two camellia bushes in the garden.
Mrs May said the plants "will provide a lasting reminder of those we lost" and insisted she was "determined" the tragedy will never be forgotten.
The PM said the public inquiry and police investigation into the inferno would "inevitably" take time.
"While I will not tolerate unnecessary foot-dragging, they must be given the space they need to do their jobs properly," she said.
No decisions have yet been taken on what will happen to the tower but the bereaved, survivors and the community will lead the process, Mrs May said.