An experienced British Airways pilot's career is "up in smoke" after he was jailed for eight months for being caught on duty while more than four times the alcohol limit.
Julian Monaghan drank three double vodkas and diet Pepsi in his hotel room on an empty stomach before he was due on board a long-haul flight from Gatwick Airport to Mauritius on January 18.
Police were called when technician Verity McAllen, who was checking the Boeing 777 before take off, noticed a strong smell of alcohol on Monaghan's breath.
Passengers had already started to board when he was taken from the cockpit in handcuffs on suspicion of reporting for duty as a pilot while his level of alcohol was over the limit.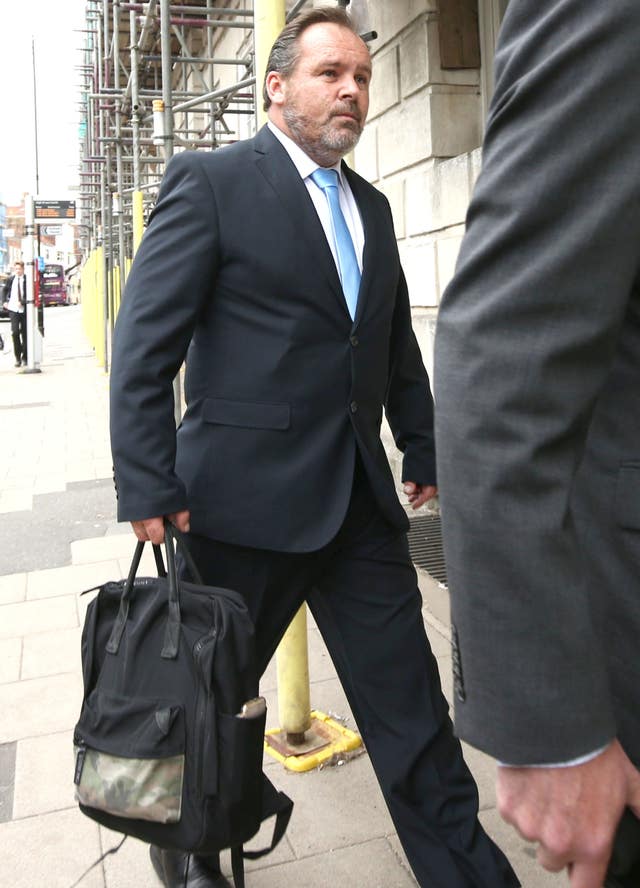 The 49-year-old pleaded guilty after tests revealed he had 86mg of alcohol per 100ml of blood in his system – more than four times the 20mg limit for a pilot.
Monaghan, who worked for BA for 17 years, initially queried the results, but resigned two months after his arrest when further tests confirmed the samples were accurate.
Sentencing him to eight months behind bars at Lewes Crown Court on Tuesday, Judge Janet Waddicor said: "You took a risk and it didn't pay off because you were caught.
"You are in charge of a huge aircraft. The safety, if not the lives, indeed, of passengers and crew members are in the hands of the pilot. They are entitled to feel that they are safe."
Dressed in a black suit with a white shirt and blue tie, Monaghan lowered his head as he was handed his sentence before being led to the cells while a woman in the public gallery blew him a kiss.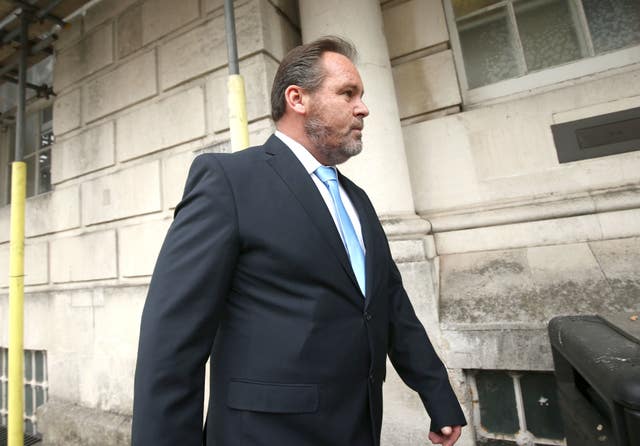 In a prepared statement given to police on his arrest, he said he drank a glass of wine on his overnight flight as a passenger from Cape Town to Heathrow while travelling to report for duty.
Then, when he was in his hotel resting before his shift, he drank a "measure" of vodka with diet Pepsi at around 10.15am over an hour, but nothing after. He had not eaten and barely slept.
But in court, Emlyn Jones, defending, said Monaghan had since remembered drinking three miniature bottles of vodka – each of which are the equivalent to a double bar serving – which he can buy at a discount in a duty-free scheme available to airline staff.
Amy Packham, prosecuting, said the reading taken at 10.30pm remained so high that he must have drunk a "significant amount" just before the eight-hour limit.
Monaghan was shocked by his arrest, surprised by the readings, his fall from grace had been very public and has caused huge embarrassment, Mr Jones said.
His teenage son has not spoken to him since and, due to a costly divorce a decade ago, he has no savings but was hoping to find work in South Africa – where he was living – by re-training as a drone pilot to take pictures of homes for estate agents, the court heard.
Mr Jones said Monaghan, who gave his address as care of his solicitors, had an "impressive career" after gaining his pilot licence before he was 20.
His childhood dream was to be a pilot and he was "proud and delighted" to work for BA, where he was "well-liked" and "trusted" by colleagues.
But he had been "extremely stupid" and bitterly regretted his actions, and wanted to apologise to the court, the public, passengers and his family, Mr Jones said.
He added: "He didn't knowingly arrive at work over the limit.
"Certainly he will never fly as a commercial pilot again. He appears before your honour as a shadow of the man he once was.
"His career and livelihood and personal and professional reputation are all up in smoke."
Mr Jones said four times over the limit "sounds terrible", but there was no evidence his conduct caused direct harm, adding: "He was not falling down drunk, making mistakes, being rude, picking fights."
Monaghan was not required to fly until at least three-and-a-half hours into the flight but Mr Jones conceded he would have needed to take over earlier and at short notice had something unexpected happened to the senior pilot.
Submissions which pointed out Monaghan was only a fraction over the drink-drive limit of 80mg per 100ml of blood were branded irrelevant by the judge.