A grandmother who escaped Grenfell Tower has spoken of the "agony" of rebuilding her life as she struggles to come to terms with the blaze.
Rukayetu Mamudu, who recently turned 70, and her grandson Tyrshondre, then 12, were some of the first survivors to escape the fire in the early hours of June 14.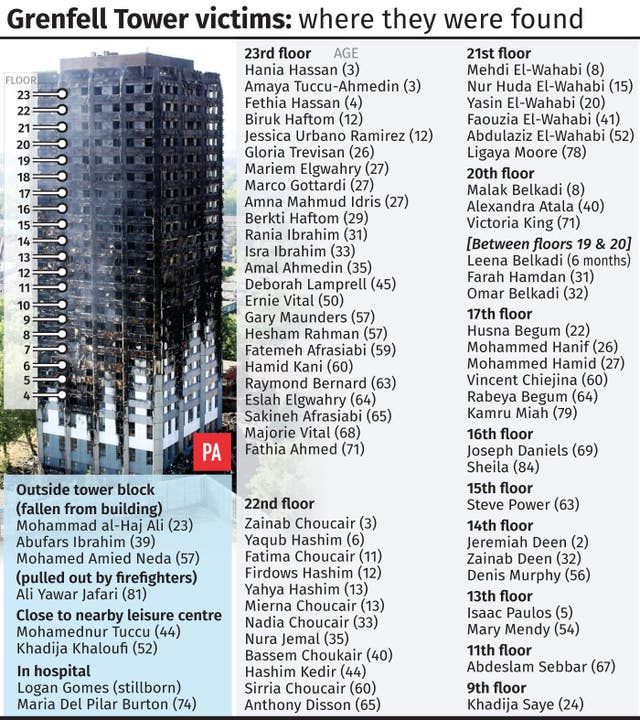 But she said she should not have to be starting from scratch after spending more than six months in a hotel.
She said: "I feel I shouldn't be rebuilding my life at 70.
"I should be a lady of leisure now, not a lady of agony, waking up not knowing whether my grandchild will get what he needs. It's hard."
Diabetic Mrs Mamudu and Tyrshondre, now a teenager, spent more than six "difficult" months in a hotel, the majority of which in the same room.
She had to sleep on the floor for five weeks before an orthopaedic mattress was donated, while volunteers brought a piano for Tyrshondre and took him to play football to help him stave off boredom.
Mrs Mamudu said: "There was not much we could do, because the authorities, they were confused because of the shock, I think they didn't expect such a great breakdown of the system.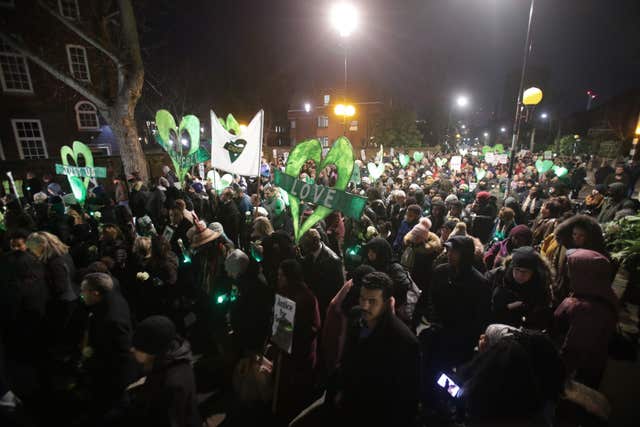 The pair are now living in a flat in Chelsea, which they hope to make permanent.
The mother-of-five brought up her children with her late husband in the borough, temporarily moving south of the river when she retired.
When the council found accommodation large enough for her and Tyrshondre in Kensington and Chelsea eight years later, she moved back.
The new flat was on the first floor of Grenfell Tower, and the pair moved in just eight months before the fire.
New to the tower, Mrs Mamudu recalled being welcomed by Zainab Deen, who recognised her as someone who had helped her out as a teenager.
She would bring her two-year-old son Jeremiah, for Mrs Mamudu to look after.
She thought her shopping had been stolen on another occasion, when Nura Jemal, "the friendliest human being I have ever met", helpfully carried it to her door while she was parking the car.
Tyrshondre was invited over for tea at her and her husband's 22nd-floor flat, and he became friends with their children Yahya, 13, Firdaws, 12, and Yaqub, six.
The teenager, who calls Mrs Mamudu "Grandy", is due to go to Disneyland later this month with some schoolmates, a dream Firdaws never lived to see.
Mrs Mamudu said she had not been back to her flat, but recovery teams had salvaged a treasured possession which had belonged to her late son and family photos, now proudly displayed in her new home.
They also returned boxes of her beloved cacti and aloe vera plants which were miraculously still blooming after more than six months in the charred tower.
She has not yet felt able to able to attend any of the commemorations or evidence sessions in the public inquiry.
She is hoping to join the silent walk for the first time on Thursday.