The glitz and glamour that the England squad's wives and girlfriends brought to World Cups past may not be as evident in Russia with the Wags including childhood sweethearts and soon-to-be mothers.
The team's base camp in Repino, a small town on the Finnish Gulf near St Petersburg, is expected to be a far cry from Baden-Baden during the 2006 World Cup in Germany, when Victoria Beckham, the soon-to-be Cheryl Cole and Coleen Rooney were accused of turning the football into a sideshow.
This time around, the young squad may be more likely to use their downtime to play Fortnite on video games consoles.
Dele Alli, who is dating model Ruby Mae, and captain Harry Kane are known to be regular players on the game.
But I'm A Celebrity star Rebekah Vardy said her family will travel to the country to support her husband, Leicester striker Jamie.
She told Fabulous magazine last week: "The wives and girlfriends have a much lower profile now and that is how it should be. Our job is to be supportive.
"I would be mortified if I was pictured leaving a bar absolutely pissed knowing that my husband was going to play one of the biggest games of his life the next day."
Kane's fiancee and childhood sweetheart Kate Goodland may well be staying at home as she is pregnant with the couple's second child, who will be a sister to one-year-old daughter Ivy.
And Manchester City's Fabian Delph has been given permission to fly back after the Three Lions' final group G game against Belgium if possible, with his wife Natalie due to give birth to their third child on June 30.
Meanwhile, defender Danny Rose has told his family to stay at home over fears of racial discrimination.
Asked about the team's freedom last month before England set off for Russia on Tuesday, Southgate said: "They'll have the opportunity to see their family between games, we will give them some downtime when we're there.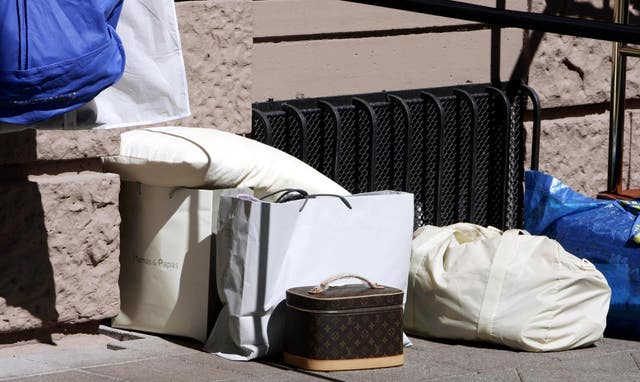 "Our feel of the town we're staying is that it's not going to be full of fans who've travelled for the matches. It's an unlikely destination for that.
"They should be able to go down to the sea front and have some freedom around that.
"In terms of how they occupy their time in the hotel, a lot of them are young kids really, it'll be Fortnite or whatever it is."