A housesitter was tied to a banister and hooded while burglars carried out a multimillion-pound raid at a cider-making family's home, a jury heard.
Millions of pounds of artwork and antiques were stolen from the home of Esmond and Susie Bulmer, members of the Bulmers cider family, in Bruton, Somerset in 2009.
Bristol Crown Court heard a group of burglars with intimate knowledge of the property – known as the Pavilions – ransacked it on the evening of March 20.
Mr and Mrs Bulmer were on holiday at the time and had employed Deborah Barnjum to housesit and look after the family dog named Echo.
Stephen Mooney, prosecuting, said Ms Barnjum secured the house on the evening of March 20 and had a bath before letting Echo out through a side door at about 10pm.
"One man stepped forward and physically carried her into the house. He said 'if you keep quiet I won't hurt you, down on the bed, down on the bed'.
"She presented no threat, a lone woman in an isolated house and yet her hands were secured with plastic ties.
"They then placed a blanket over her head and asked her if there was jewellery or money in the house."
The burglars spent the following 45 minutes going through the house, selecting items to take with them – including one of Mr Bulmer's cars.
Mr Mooney said the ties were "brutally, unnecessarily and cruelly tight" and Ms Barnjum was left "terrified" as the burglary took place around her.
"They didn't keep that promise and so she spent the night cold, frightened, tied up to a banister and hooded in the empty house that had just been ransacked," Mr Mooney said.
Ms Barnjum's sister arrived the following day to find the housesitter "distressed and still tied up" and called police.
"The ties had been applied in such a way that they interfered with her circulation and as a result of being left overnight she has injuries that still impact her day-to-day life," the prosecutor said.
"After she had been released, she noticed that some paintings had been taken from the walls and that a safe was missing.
"In total, 15 paintings were removed as well as expensive jewellery and antiques. The total value of items taken exceeded £2 million."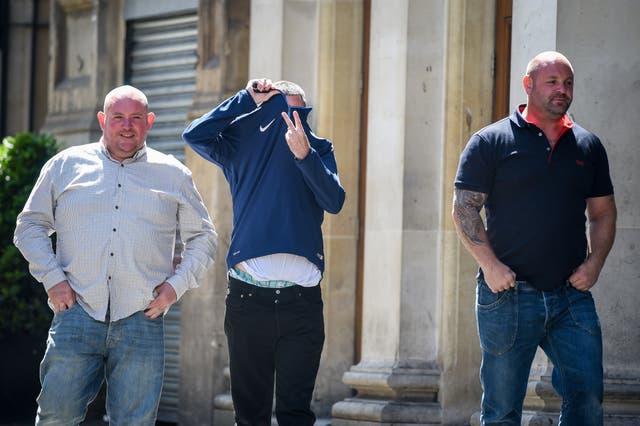 Mr Bulmer had a long-standing interest in fine arts and antiques and brought many of his paintings – some described to the court as "extremely valuable" – when his family moved into the Pavillions.
The family invested "a lot of money" in their home between 2008 and 2009, hiring builders to complete a renovation of it.
Two of the defendants, Liam Judge and Matthew Evans, are builders who worked on the site and allegedly planted the seed that it was a "very soft and lucrative target".
Mr Mooney said the 11 defendants in the trial are not the only people involved, with others evading prosecution.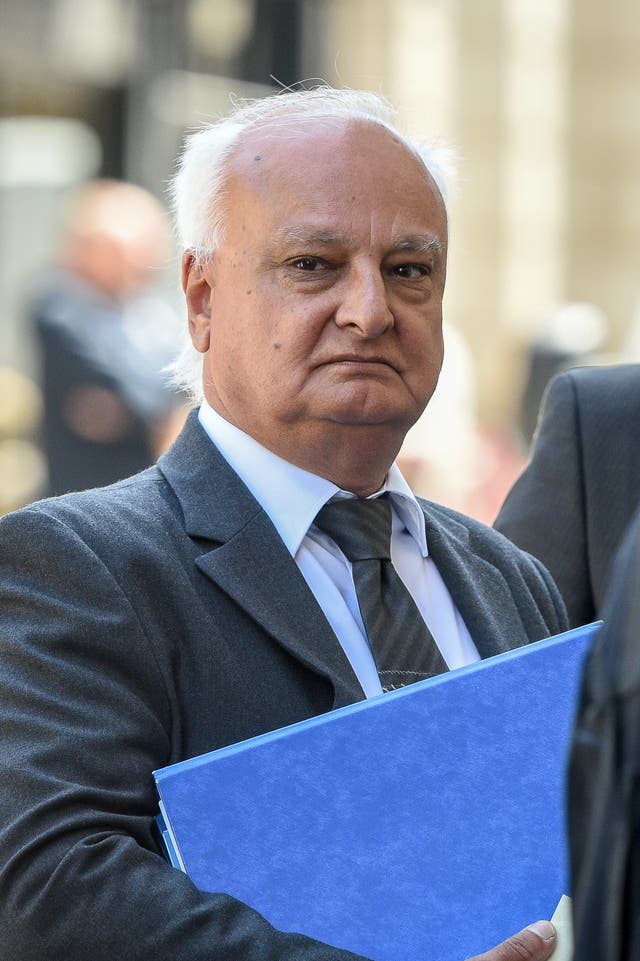 Insurance firm Hiscox paid the Bulmers a "substantial amount" of money following the burglary but both the couple and the company wished to recover the paintings.
In December 2009, a man called Richard Ellis became involved in tracking down the artworks for the family.
With the assistance of him and the Bulmer family, an advert was placed in the Antiques Trade Gazette in February 2015 offering a £50,000 reward for the paintings.
Jonathan Rees allegedly acted as a "go between" to secure the reward, claiming he had "ex-SAS members" who would recover the artwork, the court heard.
He is accused of persuading Hiscox to increase the reward to £175,000 and personally returning the paintings to a secure location in Bermondsey, London, in August 2015.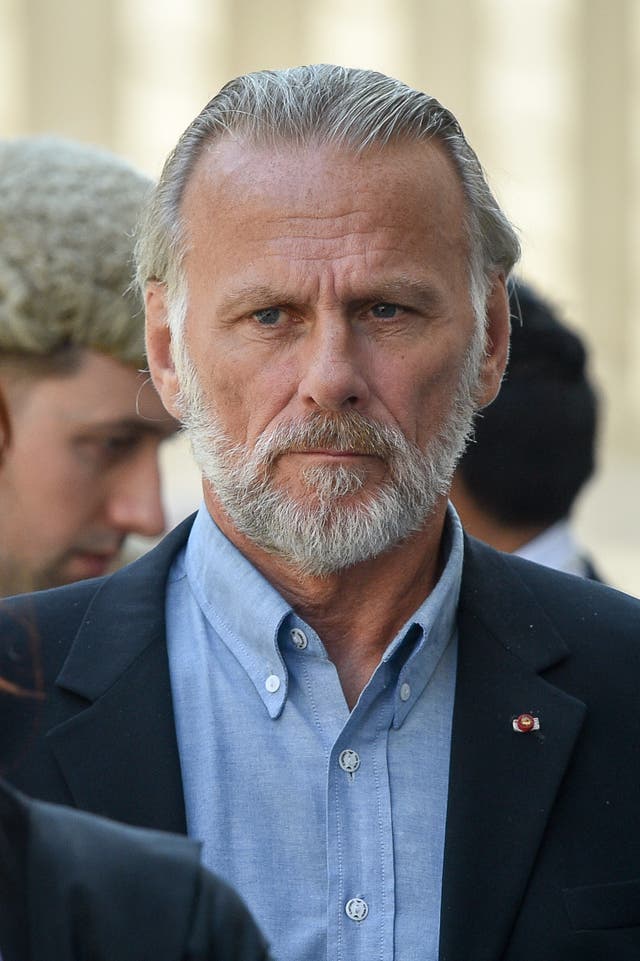 It was then distributed among those involved in the insurance fraud and burglary, it is claimed.
Skinder Ali, 39, of no fixed address, Liam Judge, 42, and Matthew Evans, 41, both of Tuffley, Gloucestershire, deny conspiracy to commit burglary.
Ali, Mark Regan, 46, of no fixed address, Thomas Lynch, 43, of Small Heath, Birmingam, Donald Maliska, 63, of Dartford, David Price, 53, of Virginia Court, London, and Ike Obiamiwe, 55, of Ealing, London, deny conspiracy to handle stolen goods, namely 15 paintings.
Maliska, Price, Obiamwie and Jonathan Rees, 62, of Weybridge, Surrey, deny conspiracy to defraud James Esmond Bulmer and Hiscox Insurance.
Nigel Blackburn, 60, of Hockley, Birmingham, and Azhar Mir, 65, of Solihull, deny entering into or becoming concerned in a money-laundering arrangement.
Rees denies doing acts tending and intended to pervert the course of justice.
The trial continues.