Tears flowed during a poignant church service in memory of the 72 victims of the Grenfell Tower fire, with words of comfort spoken to a packed congregation.
It was standing-room only at St Helen's Church in north Kensington, where a few hundred people gathered one year on from the devastating fire.
Decked out in green, with ribbons tied round pillars and scarves on each seat, the church was full of bereaved families, survivors and members of the community united in remembrance.
Local MP Emma Dent Coad, Labour politician David Lammy and barristers taking part in the public inquiry were some of those that attended the 11am service.
The names of the 72 victims were read out, and at noon silence fell across the pews, save for quiet sobbing that filled the air as bereaved families lit candles.
Benches at the front of the church were reserved for families of those who died in the blaze, including relatives of Ali Yawar Jafari, Gary Maunders, Steve Power, Jessica Urbano-Ramirez, Ligaya Moore and the Choucair family, among others.
Clarrie Mendy, who organised the service, prayed for strength and help coming to terms with the knowledge that "72 angels ascended into your heavenly realm on the 14th of June 2017".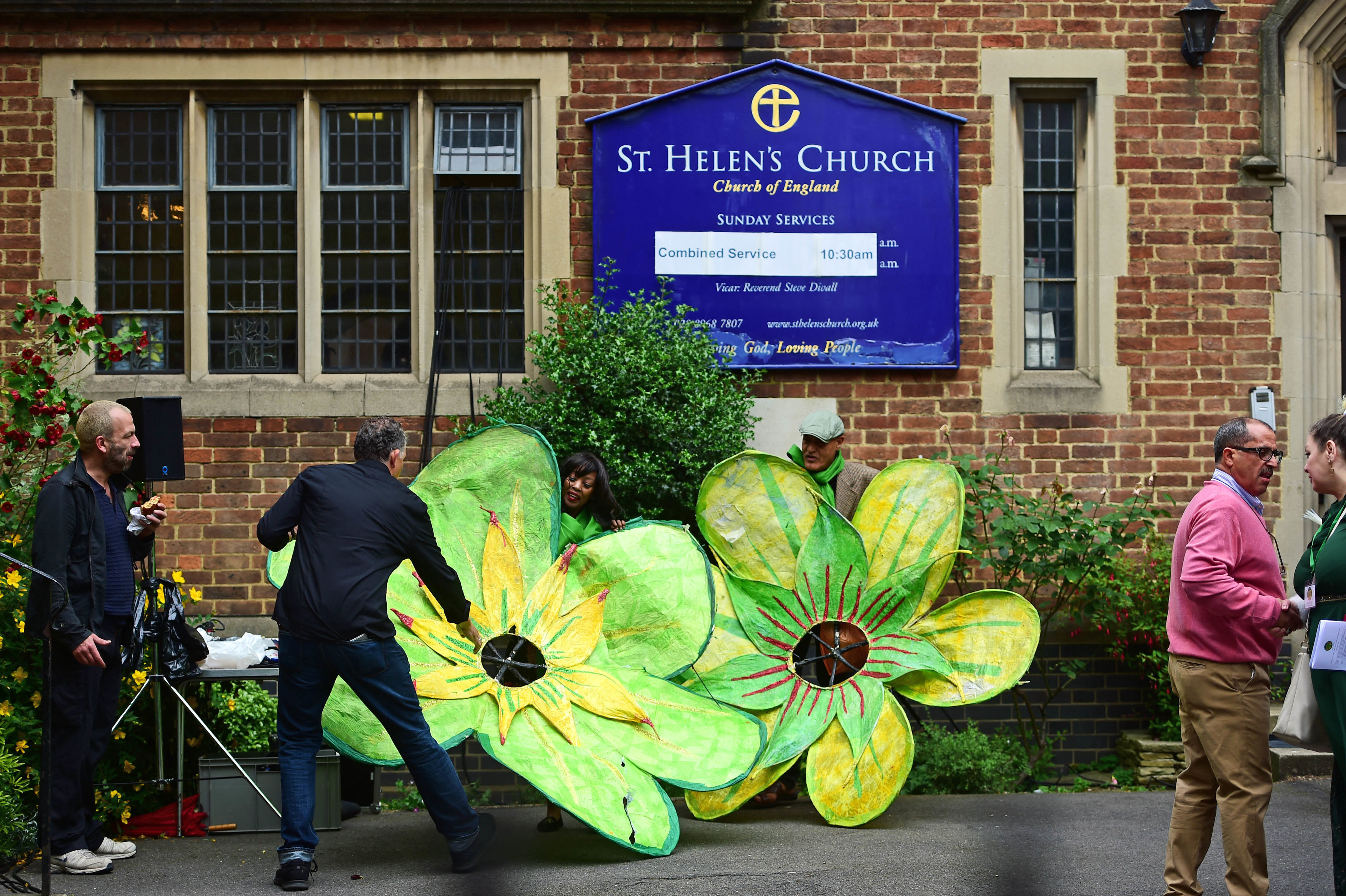 He recalled the beauty of his friend Khadija Saye and "all that she had to offer this country".
He added: "And I think when I look at their (the victims') faces, of the humanity of our country – black, brown and white, and all of those possibilities that have been taken from us."
Mr Lammy appealed for the quest for justice to be renewed, saying: "Justice, answers and the healing that follows from knowing never, ever, ever again can people die in a preventable fire, and all of those who live in the surrounding area can be so traumatised by the pain of what they saw that night and what they carry in their hearts now as a consequence."
The service included performances from Notting Hill Carnival regulars the Ebony Steel band, a gospel choir and opera singer Nancy May, as well as traditional readings and prayers.
Hundreds of white roses were handed out close to the service's end to the crowds of people gathered outside the church.
Bishop of Kensington Dr Graham Tomlin said there was an atmosphere of "quiet dignity" and a mood that was both sombre and determined.
He said it was important to learn from Grenfell by asking each other fundamental questions.
"I think Grenfell is a once in a generation opportunity to ask some really deep questions about the way we live together, the way we care for each other in society," he said.
Deputy leader of the local council, Kim Taylor-Smith, and a lawyer representing some of the survivors and the bereaved at the public inquiry into the blaze, Leslie Thomas, were some of those present.