The Duchess of Sussex has begun her first official visit with the Queen, arriving in Cheshire by royal train.
The royal visitors stepped onto the blustery platform at Runcorn station to be welcomed with polite handshakes and curtsies from local dignitaries – and wild cheering and applause from hundreds of flag-waving schoolchildren.
All eyes were on the duchess as she passed another royal milestone, joining the Queen for an event without her husband for the first time.
The itinerary for the US-born former actress and the 92-year-old monarch included officially opening the Mersey Gateway Bridge, a £1.86 billion six lane toll crossing designed to ease traffic between Runcorn and Widnes.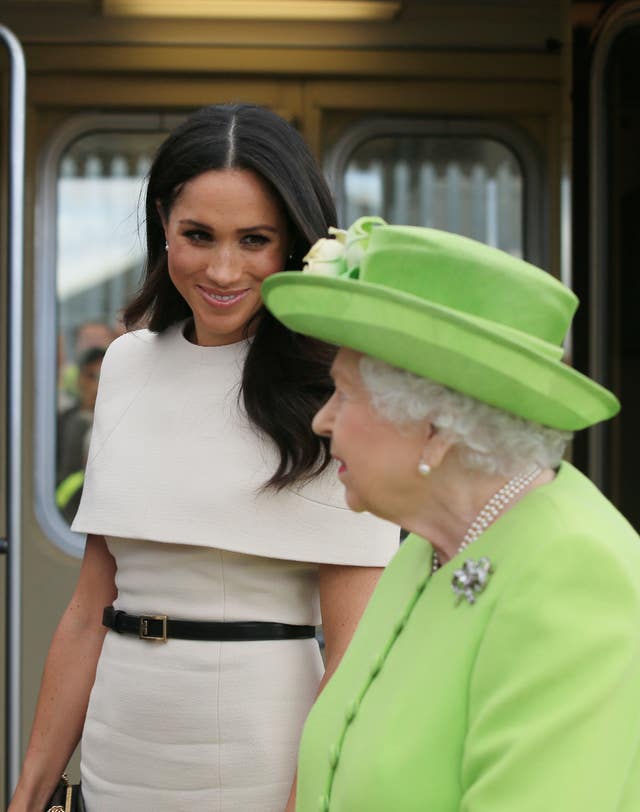 Later the pair were heading to the historic city of Chester for more engagements.