A member of Britain's first all-female Islamic State terror cell "wanted to die" in an attack on the Palace of Westminster, a court heard.
Rizlaine Boular, 22, planned to strike random members of the public to cause widespread panic, injury and death in April last year, the Old Bailey heard.
The mother-of-one adopted the murderous scheme from her sister Safaa Boular, 18, who was in custody over an attempt to become a jihadi bride in Syria the year before.
Counter-terrorism police swooped to arrest her after a proactive surveillance operation with MI5, the court has heard.
Rizlaine Boular has pleaded guilty to preparing acts of terrorism along with her mother Mina Dich, 44, from Vauxhall, south London, who helped her.
Her friend Khawla Barghouthi, 21, from Willesden, north-west London, has admitted failing to disclose the plot.
In mitigation, Rizlaine Boular's lawyer Imran Khan QC said: "In short, Rizlaine Boular embarked on this course of conduct because she wanted to die.
"She knew as soon as she produced a knife in the vicinity of the Palace of Westminster police officers would swoop and kill her, and that's what she wanted at that time."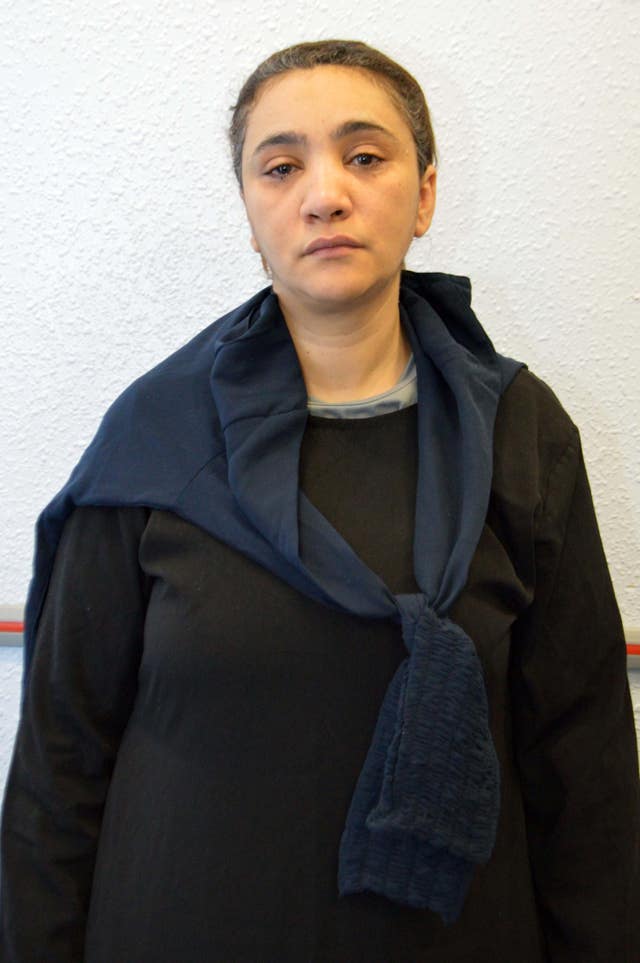 She also suffered in an abusive marriage to a local imam after being prevented from travelling to Syria in 2014, he said.
On failed efforts to steer her away from IS, he said: "If there was Prevent intervention it was certainly not sufficient.
"The intervention was not as robust as it could have been and should have been."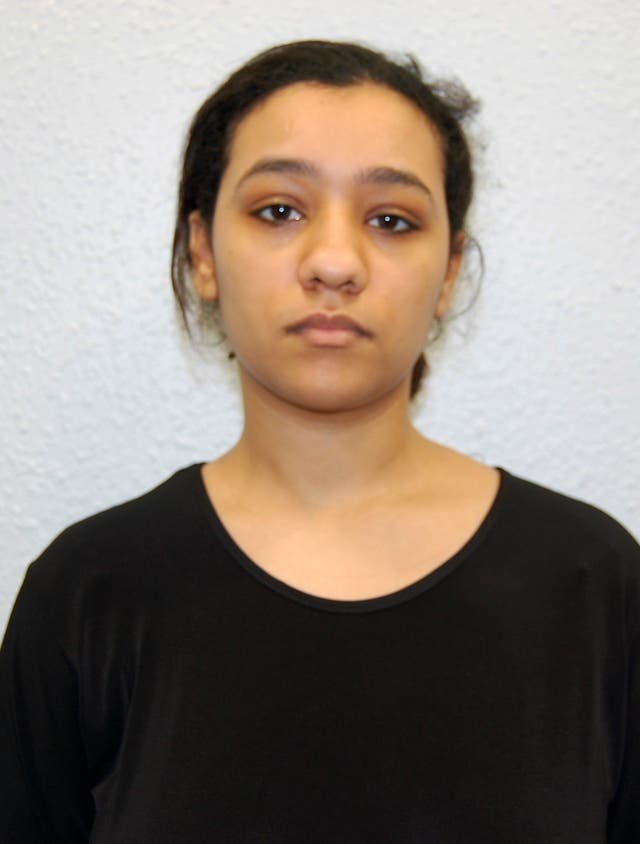 She said she knew "a few recipes for some amazing cakes" for a "proper like English tea party kind of thing".
Her younger sibling  suggested an "Alice In Wonderland theme", telling her sister: "You can be the Mad Hatter 'cause your hair's crazy."
Mother-of-four Dich responded: "That will be fun."
She went on to shop for knives and a rucksack and carry out reconnaissance around Westminster with Dich.
She also practised for the knife attack in a bugged conversation at Barghouthi's home.
The women laughed as she expressed the fear she might "flop so badly" and cut her arm by accident.
When armed police went to arrest her, she shouted "f*** you" and was shot, the court heard.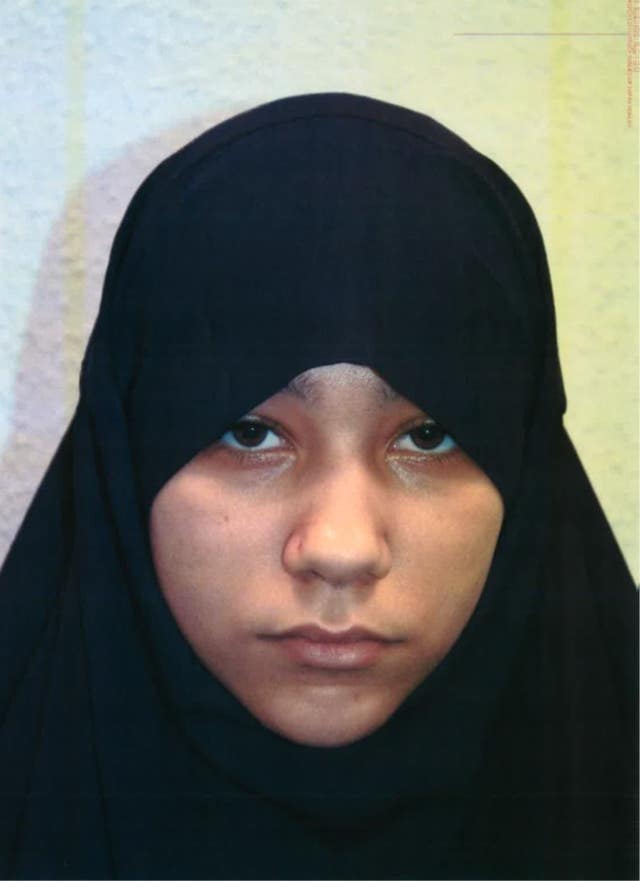 Prosecutor Duncan Atkinson QC said Rizlaine Boular planned to attack members of the public "largely at random" around the Palace of Westminster.
He said: "This would have been an attack that would at the very least have caused widespread panic but was intended to involve the infliction of serious injury and death."
He said the chat with Barghouthi revealed her plan to attack both men and women with a knife.
"This discussion also shows that she had given considerable thought and preparation for where she would strike and how to do so and that she had been practising for this," he added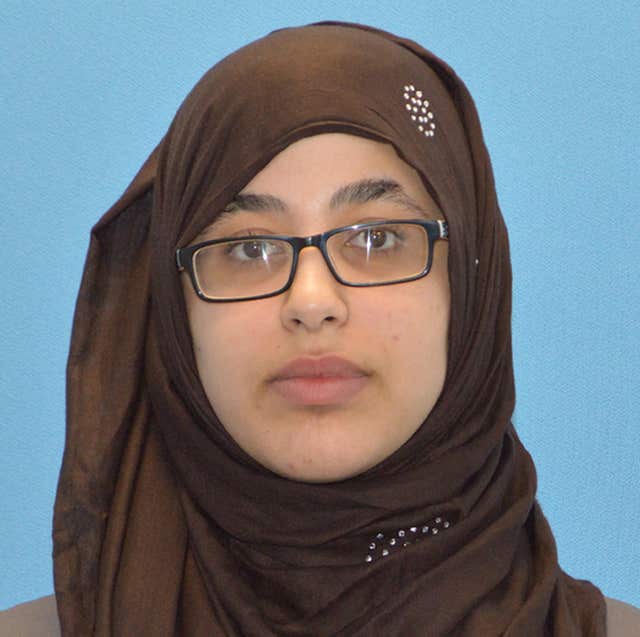 Safaa Boular, 18 – Britain's youngest female IS terror plotter – will be sentenced at a later date after she was found guilty of preparing terrorism in the UK and Syria.
Mr Khan told the court Rizlaine had put her past views behind her.
Being shot in the stomach three times as she was arrested provided a "constant reminder" of what happened "and the fact she realised when she was shot she did not want to die", he said.
Kieran Vaughan QC, for Dich, argued his client played a "lesser role" in the plot.
She was not let in on her daughters' whole plan and merely accompanied Rizlaine Boular to Sainsbury's, but did not buy the knives.
Michael Mansfield QC told jurors that Tunisian Barghouthi came to Britain at the age of 11 knowing no English but excelled at school and aspired for a caring profession.
When she met "disturbed" Rizlaine Boular, she lent her a "hand or a shoulder", not knowing how serious she was, he said.
On her bugged conversation with Rizlaine Boular, the married defendant said: "I did not believe the person I was with was actually going to go through with anything.
"When I read the transcript I was horrified how it sounds. What I can say at the time it was extravagant talk and very stupid fooling around."
Barghouthi was said to have indefinite leave to stay in the UK.