The England fanatic behind the London estate covered in flags has been left "starstruck" after receiving a call from his Three Lions heroes.
Chris Dowse, 29, said he could not believe the reception after the Kirby Estate in Bermondsey, south London, shot to public attention for its zealous support of the national team.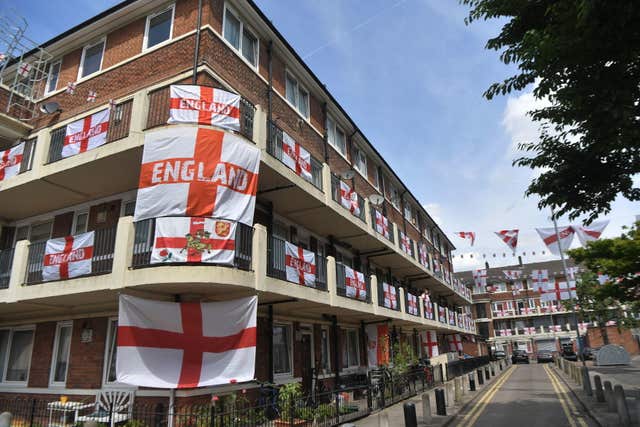 And the buzz reached its peak on Saturday when he got the chance to show England stars Jordan Henderson and Trent Alexander-Arnold around the estate on a video call.
The players, who play club football for his beloved Liverpool, were impressed with the scale of support, Mr Dowse said.
"They were blown over by it," he said.
"They said it was the first time they had seen anything like it.
"They were lovely, proper hospitable.
"I asked them 'can you do me a favour?' And Jordan said 'what?' I said 'Bring it home'."
Mr Dowse, a self-employed father-of-three, said he was stunned to see two of his Liverpool heroes on the screen, initially thinking he was just speaking to Henderson.
He said: "I saw Jordan's face and my face was a picture. It took me by surprise when I saw Trent – I was in bits.
"I was a little star struck – it was mustard."
Henderson said Steven Gerrard and Alexander-Arnold opted for David Beckham, he added.
Mr Dowse said the estate began putting up flags during Euro 2012 and then each year had put them out on St George's Day.