The blaze which tore through the Glasgow School of Art's (GSA) historic Mackintosh Building in 2014 began when a projector ignited gases from expanding foam used in a student project, a fire investigation confirmed.
The flammable gases from a foam canister caught fire when they came into contact with the electrical equipment as work was being carried out on a nearby art installation.
The projector was not faulty, but the presence of original ventilation ducts and a large number of timber-lined walls in the building contributed to the rapid spread of the fire, the report concluded when it was published in November 2014.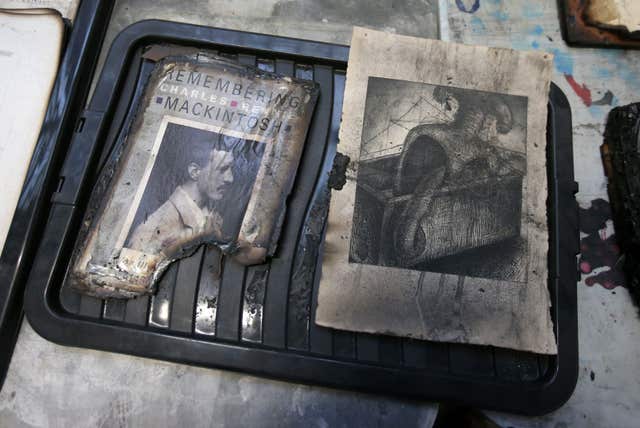 Speaking at the time, the GSA director Professor Tom Inns said: "The fire was an accident and, like any accident, it's caused by many different factors coming together and conspiring against us on the day.
"The report is very detailed about how the fire spread round the building and that gives us a lot of new knowledge that we need to take on board."