The Bank of England is expected to keep interest rates on hold next week, but faces a growing dilemma over when to hike next amid mixed economic data and rising inflation fears.
Members of the Monetary Policy Committee (MPC) are expected to vote to keep rates at 0.5% on Thursday, having backed away from a rise last month after growth almost ground to a halt.
The Bank has already said it wants to wait and see "how the data unfolded" over the coming months before raising rates.
Economists had said this left the door firmly open for an August rise, when the Bank's next set of quarterly forecasts are published.
But recent data showing that wage growth has stalled, as well as a mixed performance so far in the second quarter, combined with fears over resurgent inflation, have all left the Bank with a difficult decision.
Howard Archer, chief economic adviser at the EY Item Club, said: "It is currently touch and go as to whether the Bank of England raises interest rates in August or holds off until November.
"There will need to be sustained clear evidence that the UK economy has improved since the first quarter for the MPC to act."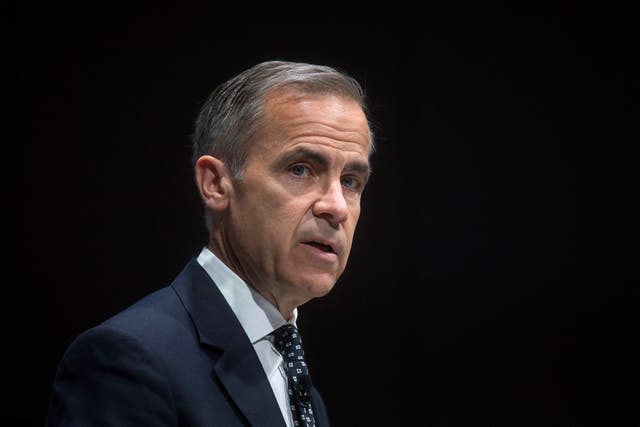 The Bank has previously said inflation would fall down to the 2% target this year as pressure from the Brexit-hit pound falls away.
But it has also said rates will likely need to rise to combat building domestic inflation, while fuel costs have added further upward pressure.
However, growth slowed to its weakest level for more than five years in the first quarter at 0.1%.
And while the Bank believes this was largely down to the Beast from the East snow disruption, it is unclear if the economy has bounced back in the second quarter.
Official data for the construction, manufacturing and services sectors in April was mixed, while survey evidence from the purchasing managers for May has been lacklustre for all but services.
Wage growth – which is being watched closely by the Bank as a case for raising rates – has also appeared to ease back, with the last set of figures showing average earnings increased by 2.5% in the year to April, down by 0.1% on the previous month.
Mr Archer is predicting the Bank will now raise rates just once in 2018 to 0.75% – potentially in August or November – though he believes there will be two more in 2019 as it looks to bring rates in line with more normal levels after over 10 years at emergency lows.