Prime Minister Theresa May's insistence that a "Brexit dividend" will help boost NHS funding by £384 million a week has been branded "tosh" by a senior Tory MP.
Commons Health Committee chairwoman Sarah Wollaston said she was sad to see the Government "slide to populist arguments" as people were being "treated like fools".
Ms Wollaston tweeted: "The Brexit dividend tosh was expected but treats the public as fools. Sad to see Govt slide to populist arguments rather than evidence on such an important issue. This will make it harder to have a rational debate about the 'who & how' of funding & sharing this fairly."
Referring to controversial promises made by the Leave campaign during the referendum, Mrs May told BBC1's The Andrew Marr Show: "Some people may remember seeing a figure on the side of a bus a while back of £350 million a week in cash.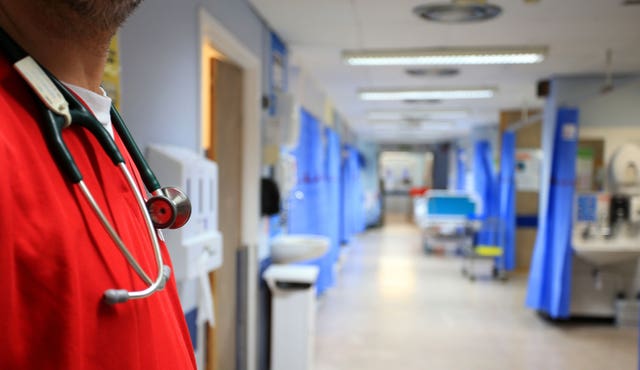 Mrs May said the money, which would not be used for social care, would amount to an increase of 3.4%, and said the country would also have to "contribute a bit more" to health service funding.
Asked where the non-"Brexit dividend" element of the funding would come, Mrs May said: "As a country we will be contributing more, a bit more, but also we will have that sum of money that is available from the European Union."
It is expected that taxes and borrowing will rise to pay for the increase in funding, and resources will be redirected from the more than £9 billion a year the UK currently pays into the EU.
The move comes as Mrs May faces another turbulent week in Parliament on the Brexit front with Tory rebels again threatening to defy her over how much influence MPs will have over any withdrawal deal.
Labour's shadow chancellor John McDonnell said: "After eight years of Tory cuts and privatisation, the NHS and social care are in crisis.
"Today's announcement on funding is nowhere near good enough and the Prime Minister has confirmed there is no new money for social care.
"This falls far short of the 4% that experts say the NHS needs, it is just a standstill, and the Tories are refusing to say where the money will come from.
"You can't trust the Tories with the NHS."
Director of the Institute for Fiscal Studies, Paul Johnson, told BBC1's Sunday Politics: "There isn't a Brexit dividend.
"So there isn't a dividend in two senses; first over this period, if you look at the arrangement we've come to with the European Union in terms of paying our exit bill, and you add to that the commitment the Government's already made to keep funding farmers and so on, there is literally arithmetically no money, and in addition we know, because the Government's accepted this, that the public finances will be worse as a result of the Brexit vote.
"The OBR has said by 15 billion a year; it could be a bit more, it could be a bit less."
"As a pure, sort of arithmetic point of view, over this period, there's no money.
"If you look further down the road, yes we'll stop paying money to the European Union, but the economy's already shrunk a bit as a result of the vote; the Government has accepted that.
"Actually the public finances will be 15 billion or so worse off, not better off, so there really just isn't money there for a Brexit dividend."