Glasgow School of Art (GSA) bosses say they "remain hopeful" of a positive outcome for the Mackintosh Building, after it was engulfed in flames.
Around 50 firefighters are still at the scene of the blaze, which broke out on Friday night, spreading to nearby premises including the popular music venue the O2 ABC.
The cause of the fire at the Charles Rennie Mackintosh masterpiece is yet to be established and its full condition is not yet known.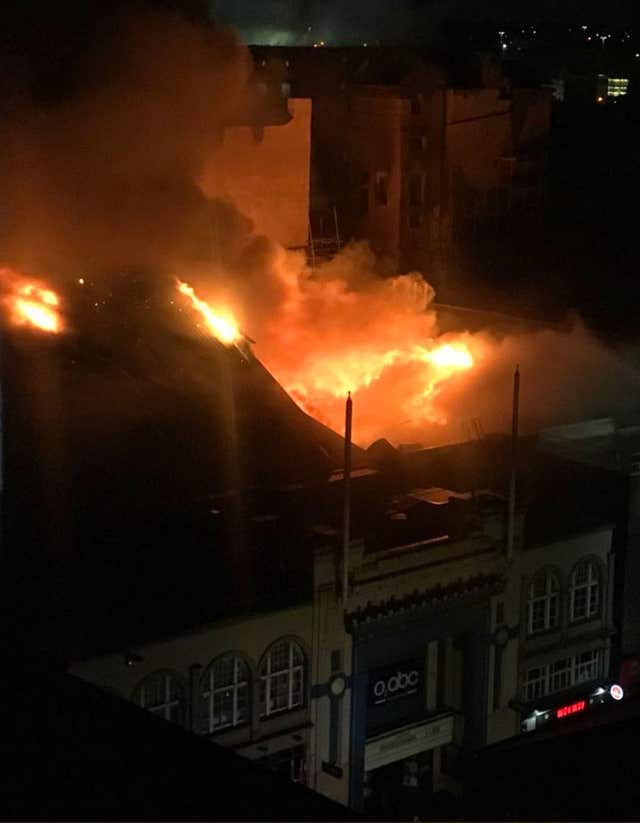 "We now have a difficult waiting game until Scottish Fire and Rescue Service, Glasgow City Council and associated agencies have completed their investigations into the condition of the Building.
"We remain hopeful of as positive an outcome as possible because it is clear that the love for the Mackintosh and recognition of its importance to Glasgow and the wider world is shared by absolutely everyone."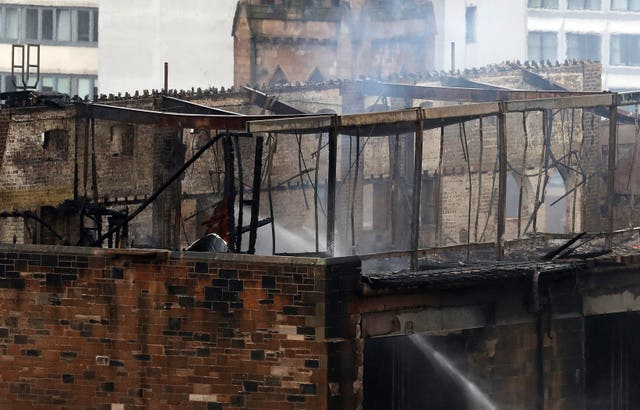 The blaze is the second in four years to hit the Mackintosh Building, which was undergoing a multimillion-pound restoration project to return it to its former glory.
Both UK Scottish Secretary David Mundell and Scotland's Culture Secretary Fiona Hyslop said fire service investigations into the cause of the blaze should be allowed to progress before any decision on an inquiry is taken.
"Our firefighters have been working effectively throughout the night and we are continuing to dampen down any remaining pockets of fire.
"We are also using thermal imaging cameras to identify any hidden hotspots and will continue, working alongside partners, to assess our priorities and our tactical firefighting operation over the course of the day.
"We will remain on the scene for as long as it takes – we are absolutely committed to preventing any further damage to surrounding properties and ensuring the area is made safe.
"I would like to express a sincere thank you to our crews on the ground and our firefighters in operations control for continuing to effectively co-ordinate our resources as well as our partners along with the wider community."
SFRS has said it is too early to determine the cause of the fire.
The Holyrood and Westminster governments have said they stand ready to provide support, including financially, to the art school as it assesses what the future may hold.