Booze aisles in supermarkets in World Cup host city Volgograd have been blocked off as England fans descended on the centre in large numbers.
Any fans hoping to save money by buying alcohol from the local shop near the Fifa fan fest in the city would go away disappointed as store staff put red and white tape up across the beers, wines and spirits.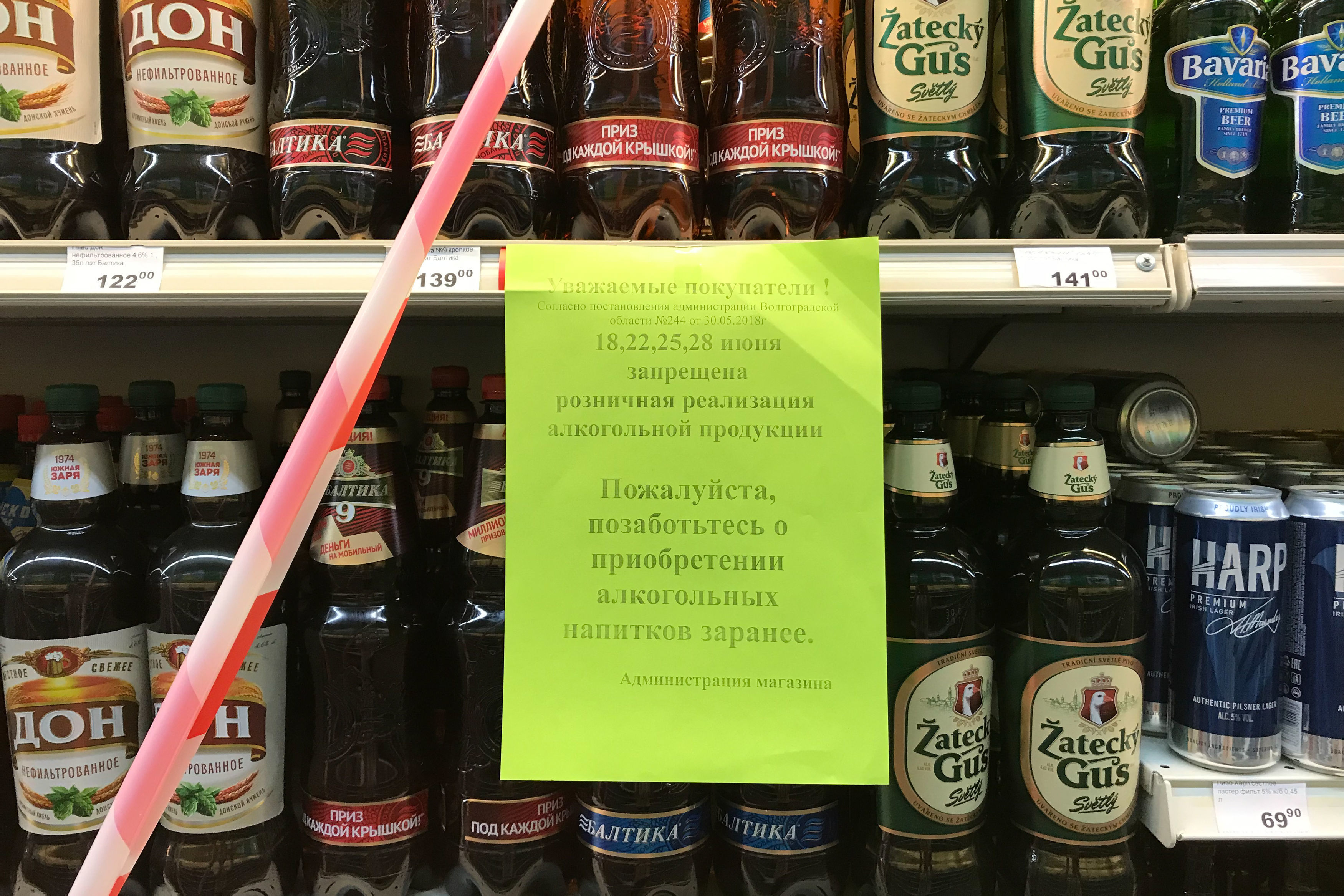 But England and Tunisia fans had no shortage of places to whet their appetite for both nations' World Cup kick off on Monday.