Anticipation of England's World Cup kick-off was building in the city of Volgograd on Monday.
Fans, many of whom had long-winded and expensive journeys, were still arriving in the city, formerly known as Stalingrad.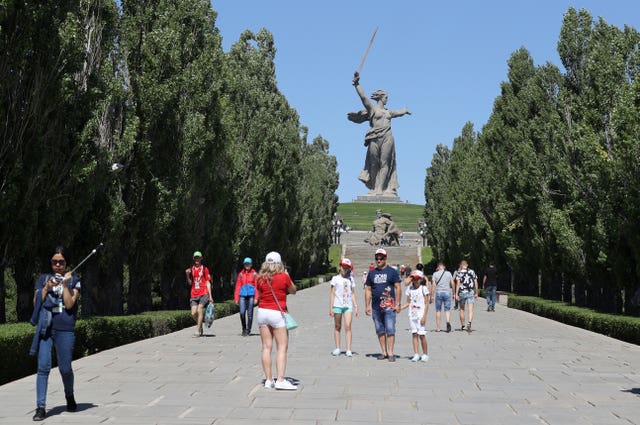 The group, along with deputy British ambassador Lindsay Skoll, gathered in the Hall of Military Glory at Mamayev Kurgan.