Pockets of seats were left empty in the stadium where England got their World Cup campaign off to a winning start against Tunisia.
The 45,000-seater Volgograd Arena was not completely full as the game kicked off, although the English fans were in full voice to make up for it.
The Football Association did not sell out its allocation for the match, with only 1,510 fans buying through the official England Supporters Travel Club.
More would have purchased their tickets through world football's governing body Fifa but earlier in the day, fans told how they had felt outnumbered by the noisier Tunisian contingent in central Volgograd, 600 miles south of Moscow.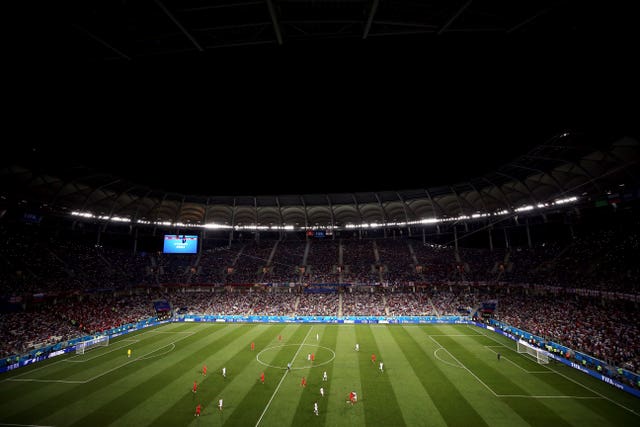 But England's 12th man went away delighted as the national team emerged 2-1 winners, with many lauding two-goal hero Harry Kane.
Tom Law, 29 and Clark Roberts 30, both from Coventry, emerged from the ground singing "Harry Kane, he's one of our own".
Mr Law said: "It was fantastic.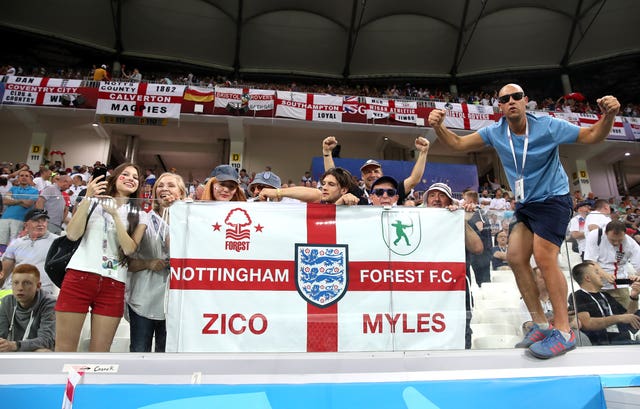 Mr Roberts said: "Captain Marvel really showed up, didn't he?
"Harry Kane absolute legend.
"We're staying out here for the whole thing."
Asked about the England attendance he said he felt they may have been put off by media stories.
"We've has no problems," he said.
Zahid Ali, 28, from Canary Wharf in London, said: "It looked like England were going to do it again but Harry Kane, thank God for him."
Viewers shared wrestling memes on social media as they decried the way England captain Kane was marked at corners.
Flags from supporters all over the country hung along one end of the Volgograd Arena, including those representing Rochdale, Sheffield Wednesday, Southend United, Bury and Coventry, which is twinned with the city formerly known as Stalingrad.
Large number of flies were seen swarming the pitch before and during the match.
Three Lions' supporters did not have to wait long to celebrate as Kane fired in a rebound from close range after John Stones' header was saved.
Joy then turned to disbelief a short time later when Kyle Walker collided with Tunisia's Fakhreddine Ben Youssef, leading to a converted penalty.
However, Kane struck again with a late header to secure all three points.