Hundreds have watched the spectacle of the Queen and Knights of the Garter attending the Garter service at the chapel where the Duke and Duchess of Sussex married.
The Queen was joined by members of the order, including the Prince of Wales and Duke of Cambridge, at St George's Chapel in the grounds of Windsor Castle where Harry and Meghan married in May.
Crowds gathered in the castle grounds were treated to the sight of Garter Knights walking past wearing lavish blue velvet robes and black velvet hats with white plumes.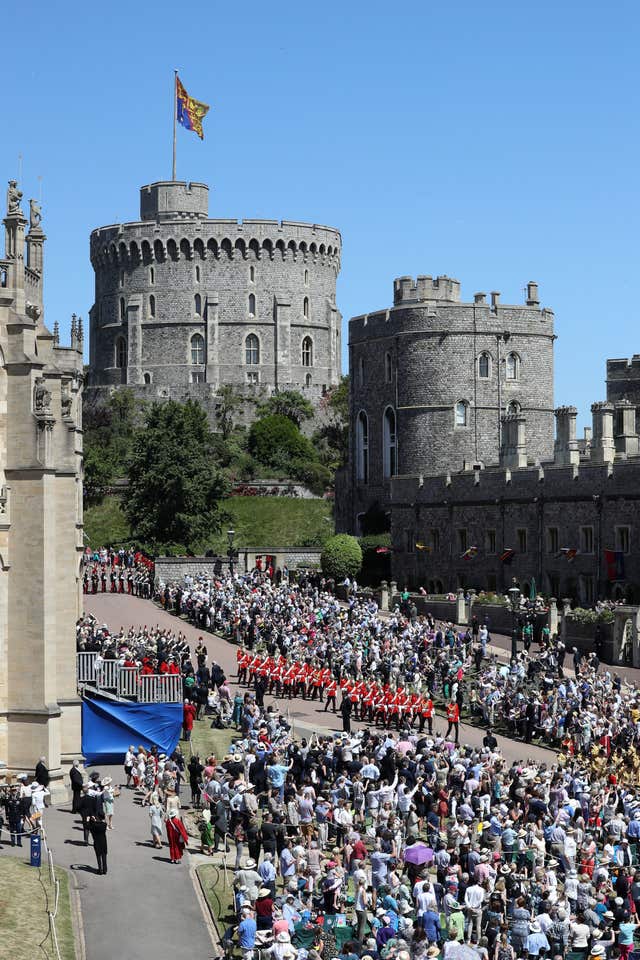 The appointment of Knights of the Garter is in the Queen's gift and is made without consulting ministers.
Recipients of the honour are chosen because they have held public office, contributed to national life or served the sovereign personally.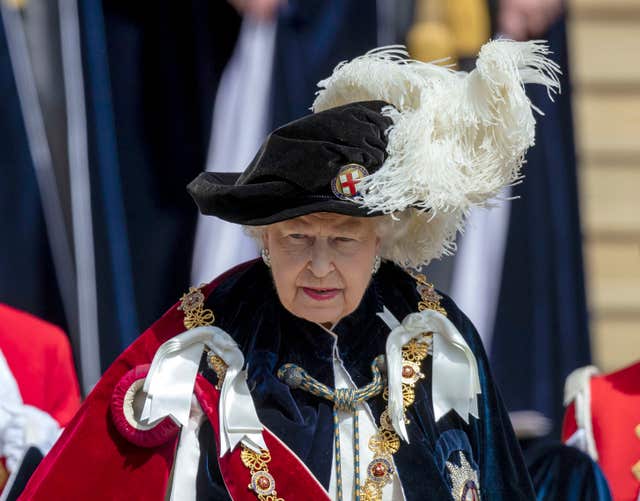 The Queen is sovereign of the order and a number of other British and foreign royals are additional knights of the order, including the Duke of Edinburgh, Charles and William.
Philip, who has effectively retired from official public duties, did not attend.
Viscount Brookeborough, a Lord-in-Waiting to the Queen, was made a Knight Companion of the order.
Among the guests at the event were the Duchess of Cornwall, Countess of Wessex, Vice Admiral Sir Tim Laurence and the Duchess of Gloucester.
Royal fans missed out on a Garter service in 2017 as it was  cancelled because it was due to be held on the same day as the Queen's Speech.
But after this year's service crowds were treated to the traditional carriage procession when the senior members of the royal family travelled back to the castle.
The Queen was joined in her carriage by Charles and Camilla and they were followed by Edward, Sophie, Andrew and William in another.