Members of London's street art scene have paid tribute to three men who died after being hit by a train.
Spray cans were found close to the bodies on tracks near Loughborough Junction station, south London, an area popular with graffiti artists, on Monday morning.
Flowers and three spray cans lay next to shutters at the station, which had been spray-painted with "RIP" and three love hearts, on Tuesday morning.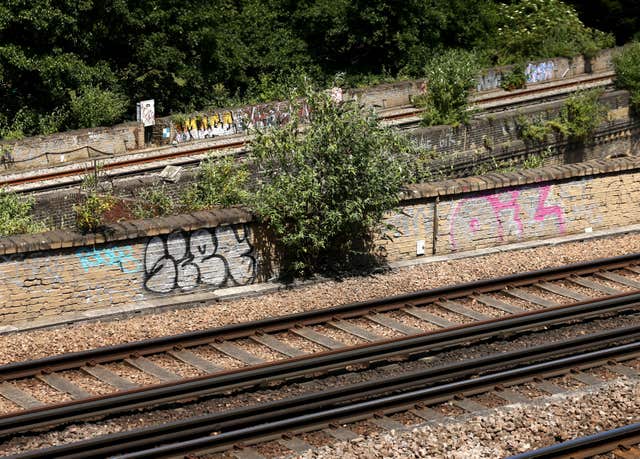 "RIP so young man too soon", wrote one, while many messages read: "Rest In Paint", alongside images of the men's painted tags on trains and walls.
Another read: "Stay safe people, it's not a game."
British Transport Police (BTP) were called to the scene at 7.30am on Monday and rail industry sources told the Press Association the spray cans were found nearby.
The three may have been killed overnight, when freight trains operate, and sources said the driver did not know his train had hit anything.
Officers were seen taking photographs of graffiti as part of their inquiries.
BTP said the men were all from the London area and their families have been informed.
Superintendent Matthew Allingham told reporters at the scene that their injuries were consistent with being hit by a train.
The first call to police was made by a train driver but the force is still trying to identify the train that hit the men.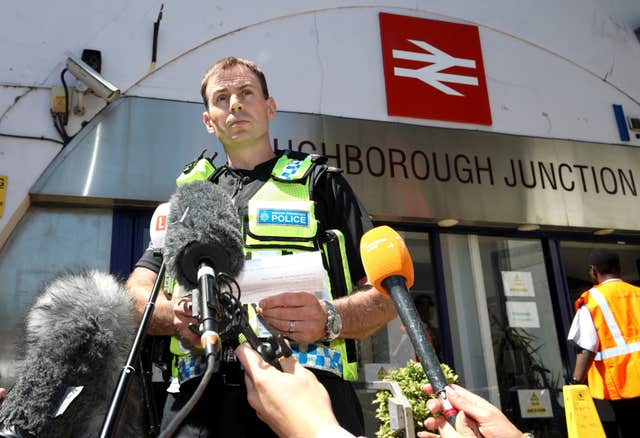 "It is a possibility that it was during the hours of darkness. That's why it wasn't reported earlier."
The bodies were found on an elevated section of track with an electric third rail between Brixton and Denmark Hill.
Mr Allingham added: "There isn't a sort of safe refuge up there so if somebody was on those tracks there wouldn't be anywhere for them to go to avoid the train.
"As far as I understand it, if they've been caught in that section of track when a train came through then they really wouldn't have had much option."
There was unconfirmed speculation that the three may have heard the train coming and lay down, but on the wrong line.
Rail regulator the Office of Rail and Road has opened a preliminary investigation.