A historic 7ft claymore sword has been stolen from a museum on a small island with 18 residents.
Police believe the sword was taken from Canna House on the Isle of Canna sometime between Wednesday, June 6 and Saturday, June 9.
The 17th century weapon is described as a two handled broadsword with a double edged blade, a wooden grip and a stamped fleur de lys.
Police said there was no sign of forced entry to the National Trust for Scotland (NTS) property and appealed for information from anyone who visited during that period.
Constable Neil Davies said: "Incidents like this are extremely unusual in the Small Isles and I can assure people we are working to establish what has happened to the sword.
"We would like to speak to anybody with information which could help with our enquiries.
"There is no indication that entry was forced to the museum so anybody who was at Canna House over this period may have information which could assist us."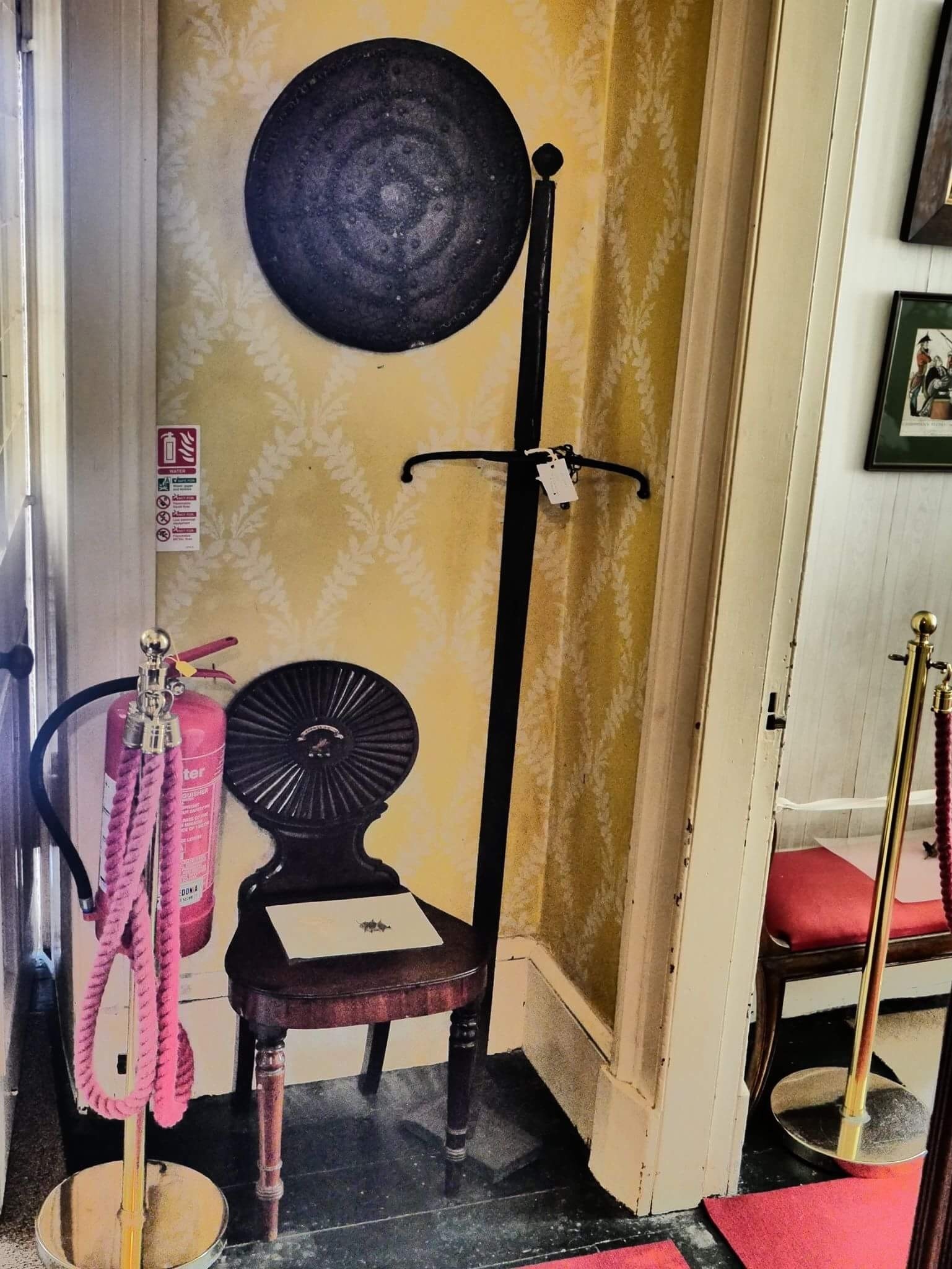 It is renowned for its seabirds including puffins, razorbills and Manx shearwaters.
The house also holds a "nationally important" archive of Gaelic culture and language and a unique collection of butterflies and moths.
Alan Rankin, NTS Operations Manager for the Islands, said: "We are very concerned that this significant piece from Canna's collection appears to have been stolen.
"It's been an important part of the house's rich and unique collection for decades.
"We are doing all we can to support the police with their enquiries and would urge anyone with any information to contact Mallaig Police Station."