Three gambling ads featuring a rainbow and a leprechaun, animated fish and a wizard have been banned for having particular appeal to children.
Coral's website promoted the three games – Rainbow Riches, Fishin' Frenzy and Lucky Wizard – on February 20 with various animated images.
A viewer complained that the ads were likely to be of particular appeal to children.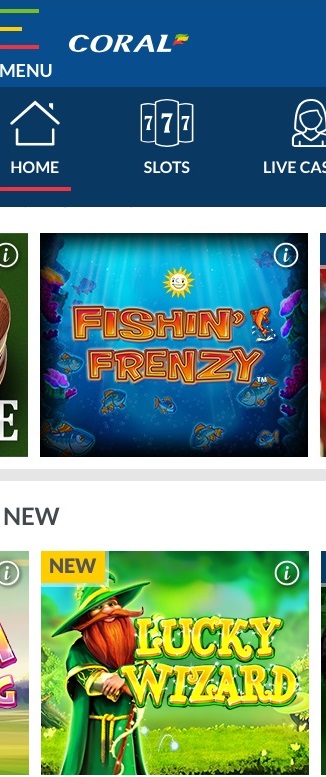 It believed that Rainbow Riches, which showed an animated image of a leprechaun, was unlikely to appeal more strongly to children and young people than to adults, adding that the style was consistent not only with the Coral site but across the industry for similar products.
It also said the ad's trail of gold, the colour of the green grass and rainbow were unlikely to have particular appeal to under-18s.
It said it removed a large fish from Fishin' Frenzy after identifying it as potentially having particular appeal to under-18s as part of its internal review.
Coral said the animated wizard did not resemble any particular wizard character, and was generic in form, and therefore less likely to appeal to children and young people.
The Advertising Standards Authority (ASA) noted that the animated leprechaun was highly stylised and the ad included a colourful background showing a bright yellow road, while the fish had large eyes and innocent-looking smiles which it considered depicted them in a "cute child-like manner".
It also noted that the animated wizard was highly stylised with a large podgy nose, exaggerated cheekbones and had a thick colourful ginger beard and a long moustache with slightly curled tips, while the colourful background featured bright green grass along with the name of the game being spelt in gold with stars and bolts around it.
It found that all three ads featured animated images which were likely to be of particular appeal to under-18s and were marketing gambling products, and therefore breached the advertising code.
It ruled that the ads should not appear again in their current form.