The Duke and Duchess of Sussex will join the Queen for a day of racing at Royal Ascot, a place the monarch has described as "this wonderful racecourse".
Meghan and Harry will take part in the popular carriage procession that – with the Queen at its head – signals the start of each day of the event.
The couple married exactly a month ago during a ceremony at St George's Chapel in Windsor Castle that merged tradition with modernity and diversity, and are rumoured to have slipped away for a honeymoon break a few weeks ago.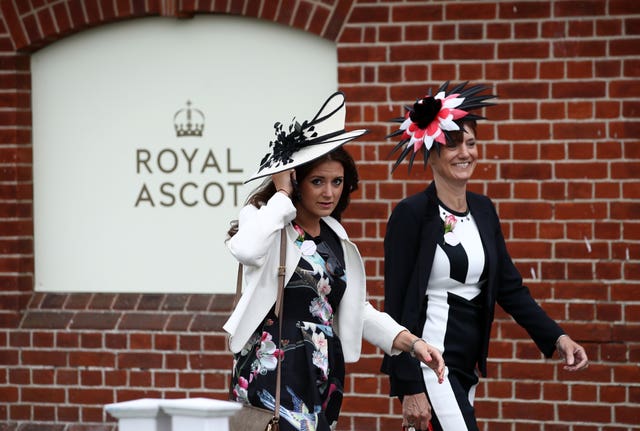 "As the royal meeting has evolved in recent times, it remains one of Britain's finest sporting occasions with 300,000 racegoers enjoying the unique heritage of Royal Ascot every year, and many more people watching at home.
"Tradition and innovation sit comfortably together, over five days of racing.
"International competition is a compelling feature in the modern era, and it is always a delight to welcome horses and jockeys from around the world to this wonderful racecourse."
Harry and Meghan will present the winning trophy for the 4.20pm race, the St James's Palace Stakes, stated the programme.
Punters traditionally have a bet on the colour of the Queen's hat with yellow the top choice with bookies.
Coral's Harry Aitkenhead said yellow was his firm's 2-1 favourite, adding: "It's one-way traffic in the betting for the colour of the Queen's hat on the opening day of Royal Ascot this year, with our punters continuing to pile in.
"Should they be right there will be plenty of Coral customers celebrating before the first race is even off."
William Hill spokesman Rupert Adams said his firm slashed the price on Yellow after a run of bets early in the day, with the odds shortened from 4-1 to 9-4.
He added: "The weather is set fair and it looks like the Queen could well choose yellow today."