An Irish mother of an eight-year-old girl with drug resistance epilepsy has thrown her weight behind the fight for medical cannabis to be legalised in the UK.
Vera Twomey's daughter Ava Barry is one of only seven people in the Irish Republic to be granted a licence to be prescribed cannabis oil, but she now wants all those suffering chronic conditions to have access to it.
Ms Twomey, from the village of Aghabullogue in Co Cork, says the issue is "bigger than borders" after she was invited to address MPs in Westminster as the campaign to change the law in Britain gathers momentum.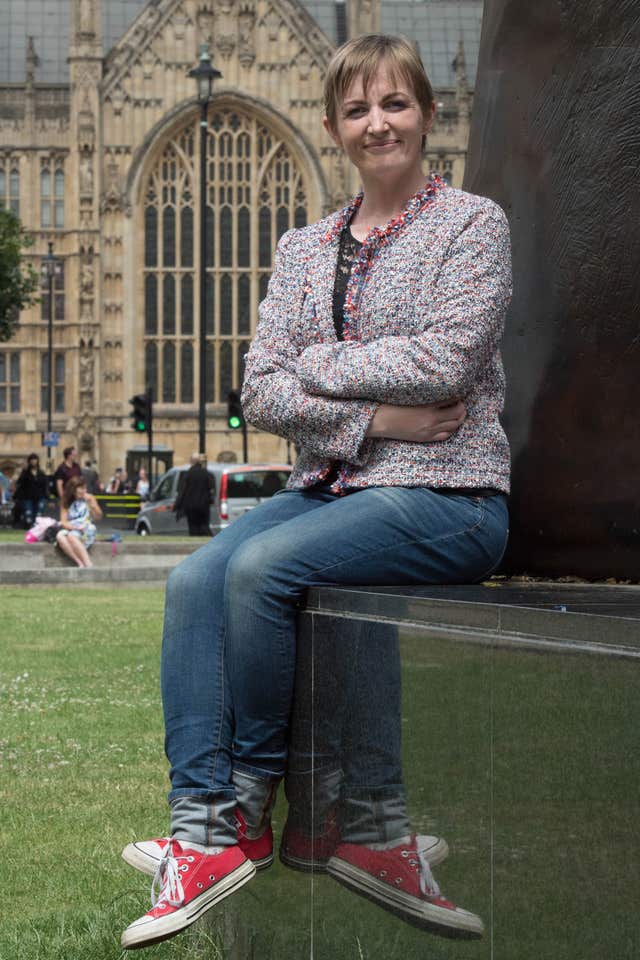 It followed public outcry when a severely epileptic boy was admitted to hospital in a critical condition on Friday when his cannabis oil was confiscated at Heathrow.
Billy Caldwell, 12, was rushed to Chelsea and Westminster Hospital having been free from seizures for almost a year when his mother Charlotte – from Caslederg in County Tyrone – began treating him with cannabis oil infused with tetrahydrocannabinol (THC).
While cannabis oil stripped of THC is widely available, THC-infused cannabis oil remains controversial because it is a psychoactive substance.
Ms Twomey and her family lived in Holland for six months to gather clinical evidence on cannabis oil before the Irish Government would grant Ava a licence to use the medication, and she now wants people from Britain to have the same access to it that she has.
Ms Twomey told the Press Association: "Our daughter is now in a position where her seizures are completely under control, she is walking, she's speaking, she's going to school and the most important thing is she's free of pain and it's huge a privilege to see her improve daily on medical cannabis."
She added: "This is not a national issue in any sense – whether it's Great Britain or Ireland. This is a global issue.
"So if there are thousands in Ireland there must be millions in Britain that should possibly have an option for this."
She said she hoped the Irish Government could follow the example of the British Government as it plans a review of medical cannabis.
"Nobody is suggesting that medical cannabis will work for everybody but for certain people like my daughter who ran out of options, medical cannabis has saved her life," said Ms Twomey.
She said she wanted medical cannabis to be one of the first options available to critically ill patients or those in chronic pain, not a last resort.
"Medical cannabis is one of the gentlest forms of medication – my daughter is coherent, she has better appetite, better sleep, better balance and she's free of pain. She's got a life and she's got a chance now," she said.
When asked why there was such resistance to reform of the law, she said it was probably as much to do with pharmaceutical companies as politicians.
"There's a lot of monetary value for people producing the pharmaceutical medications," she said.
"The problem with medical cannabis is that it works and that's probably a serious issue for pharmaceutical companies I think, because if medical cannabis can cure or ease your condition, well you're not going to need as many pharmaceutical medications."
Ms Twomey said that before switching to medical cannabis, Ava had been on 15 different tablets a day including six anti-epileptic medications but was still suffering over 29 seizures a day.
She said: "The medication wasn't working, she was still having seizures, her brain was still being damaged but the pharmaceutical companies were obtaining the revenue from the tablets my daughter was taking.
"Now my medicine cupboard is almost empty – and my daughter seizures are under control.
"Anybody in Great Britain that has a condition like Ava's, they deserve that empty cupboard as well.
"They deserve the opportunity to have that life given back to them."
Ms Twomey has been an active campaigner on the issue in Ireland for many years, and once set out to walk from Cork to Dublin to raise awareness of her daughter's case.