Thousands of people are expected to flock to Stonehenge to mark the summer solstice.
The neolithic Wiltshire monument is built along the solstice alignment of the summer sunrise and the winter sunset.
On the longest day of the year, the sun rises behind the Heel Stone, the ancient entrance to the Stone Circle, and rays of sunlight are channelled into the centre of the monument.
It is believed that solstices have been celebrated at Stonehenge for thousands of years.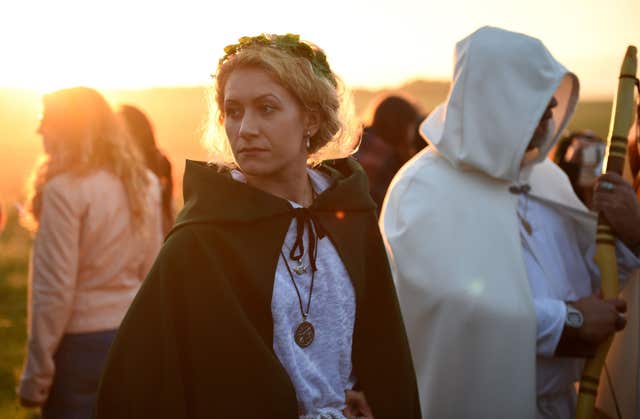 Jennifer Davies, English Heritage's head of historic properties for Stonehenge, said: "Celebrating summer solstice at Stonehenge is a fantastic occasion for friends and families to come together to mark the longest day of the year in a very special place.
"This year, we hope that even more people will choose to either share lifts or use public transport, and help reduce the number of cars and the amount of CO2 emissions in the World Heritage Site.
"As its guardians, it is our job to look after Stonehenge and everyone who visits here.
"We therefore ask people to please respect the stones and bring only small bags with you.
"Please remember that alcohol is not permitted and help us keep solstice special, so that people will be able to experience midsummer here for many years to come.
"Bag searches on entry might create slightly longer queues to get into the monument field so please be patient."
Last year, around 13,000 people attended Stonehenge for the summer solstice.
Only small bags will be allowed into the Monument Field and searches will take place throughout the night.
Superintendent Dave Minty, of Wiltshire Police, said: "Once again we have been working closely with our colleagues at English Heritage and other agencies to ensure your safety at Stonehenge for Summer Solstice 2018.
"Our main aim is to make sure that everyone attending can enjoy the celebration in a safe environment and the policing response at the site will be very similar to last year with officers conducting high visibility patrols.
"Armed officers will be attending again this year to further enhance site security but this remains a precaution only and is not in response to any specific threat."
Highways England said a 40mph speed limit would be implemented on the A303 near Stonehenge to assist traffic flow, with lay-bys closed and the dual carriageway reduced to a single lane.
A temporary pedestrian crossing will also be installed near the Stonehenge Cottages for people walking from Stonehenge Road in Amesbury.
Gareth Price, Highways England's emergency planning officer for the south west, said: "We are anticipating traffic volumes to increase around the event, and our aim is to keep the Highways England network running while keeping road users safe and informed.
"The traffic management will be in place for safety and to keep disruption to a minimum, and we advise all road users to check our traffic and travel information channels, plan their journeys and allow plenty of time."