The mercury will rise above 30C this week as Britain bakes in its hottest temperatures so far this year.
Britons can look forward to barbecues, beer gardens and basking in the sun as the World Cup also hots up with England's qualification to the knock-out stages.
Temperatures are set to soar as summer gets into full swing following the warm and dry weekend.
But while its good news for those who enjoy the warm, dry weather, high UV levels mean sun cream is a must for those spending time outside, and gardeners will have to make sure they water their plants.
Hay fever sufferers are also in for a difficult time, with pollen levels expected to remain very high.
The Met Office said pollen levels are currently higher than they have been for over a decade.
The hottest day so far this year came in April when a temperature of 29.1C was recorded in London.
Met Office forecaster Sophie Yeomans said: "We would expect at some point this week to beat that."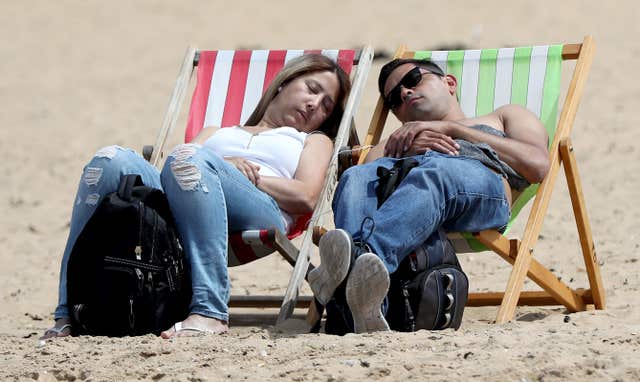 "We could see temperatures into the low 30s some time this week, possibly from Tuesday, but more likely from Wednesday."
Ms Yeomans added: "The pollen levels are going to be very high right throughout the week, with grass pollen the main allergen there, so for hay fever sufferers it's bad news."