A "football mad" eight-year-old girl has led the England team out on to the pitch at the World Cup.
Alysia Singh, from Huddersfield, West Yorkshire, carried the match ball out into Nizhny Novgorod Stadium ahead of the Three Lions' World Cup game against Panama.
Under the watchful eye of millions, she got to stand between the match officials for the national anthems, before shaking the hands of her England heroes.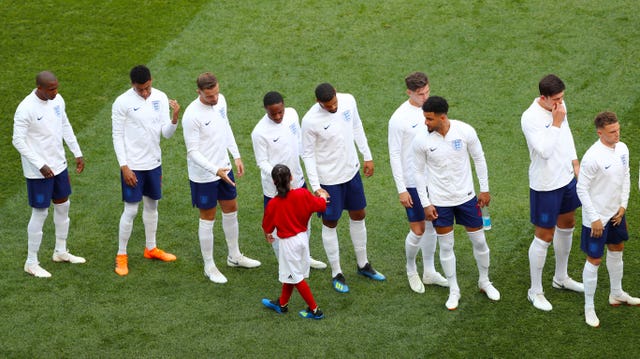 She is the only UK winner of the competition, which will see 64 children from
across the globe take on the role of ball carrier in World Cup games in Russia.
Mr Singh, 48, said his daughter had been quite calm when he dropped her off at the stadium for rehearsals.
He said: "She actually left me quite clam. She was really looking forward to just seeing the team and 'twas excited to know she'll be walking out on the big stage of football."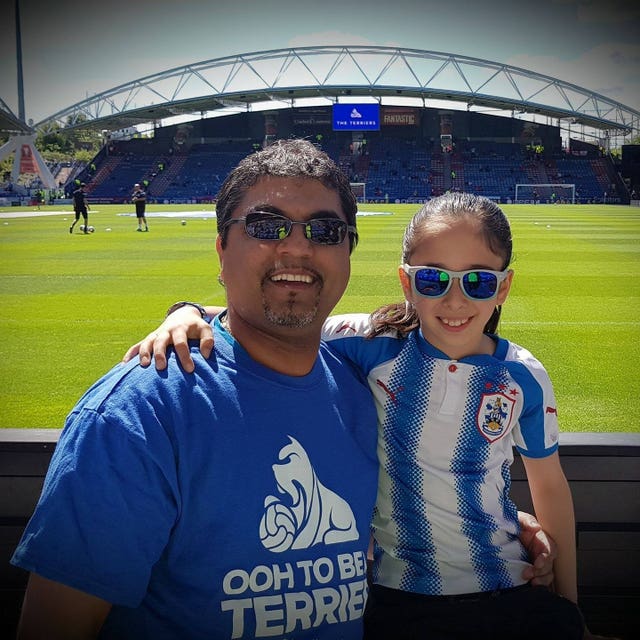 "The walk stopped my heart for a few beats," he said.
"It's the proudest moment of my life. It brought a tear to my eyes."
Alysia plays football three times a week including at the Tomorrow's Terriers scheme run by Huddersfield Town Foundation.
Before the game, Alysia said her family and friends were "really excited" to see her on TV and would be cheering her on.