The firefighter who led the first effort to quell the Grenfell Tower blaze had himself inspected the building during a botched refurbishment.
Michael Dowden visited the west London block in his role as watch commander at North Kensington red watch as work was drawing to an end in February 2016.
During the project, overseen by contractor Rydon and the Kensington and Chelsea Tenant Management Organisation, the block was wrapped in flammable cladding.
It is suspected that this cladding, combined with incorrect installation of key safety features and the inadequacy of measures such as fire doors, made the June 14 2017 blaze so costly.
Mr Dowden admitted during a grilling at the public inquiry into the disaster that his investigation failed to follow a checklist set out in national policy guidance.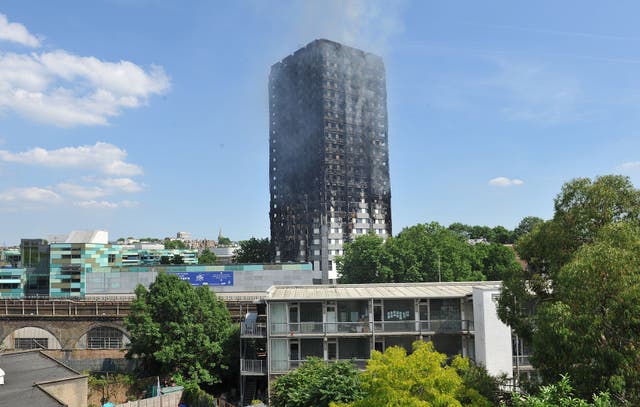 On Monday, lead counsel to the inquiry Richard Millett QC asked the firefighter about the visit to Grenfell Tower, known as a 7(2)(d) inspection: "Did you, when you did your 7(2)(d) visit, look at the cladding?"
He replied: "That was something I didn't look at, I wasn't aware of. And, knowing what I know now, that is certainly something I would have looked at, without a doubt."
Mr Dowden attended a fire at a block in nearby Shepherd's Bush later in 2016 and knew uPVC windows had helped spread the blaze – but did not check Grenfell Tower for it.
Mr Millett asked him: "Would you say your experience as it was in June 2017, the presence of plastic materials around windows was a known risk to you, as an incident commander?"
"Yes, it was a known risk," he replied.
Mr Millett asked: "When you did those kind of visits (to high-rise blocks), was that kind of risk something you would want to look out for on a building that you were visiting?"
The fire officer said: "If I'm going to be honest, it is not something I would go into a building to look for. Maybe that is not the expectation.
During the 2016 visit he familiarised himself with the dry-rise system used in the building – but failed to notice it was inappropriate for a block so tall.
Dry rises – a hollow pipe running up a building through which the fire brigade pump water when they arrive to tackle a blaze – should not be used on buildings over 50 metres in height.
Grenfell Tower was 67 metres tall.
Mr Millett asked him if he had ever thought during the visit, "this building exceeds 50 metres, what's it doing with a dry riser?"
"No, I didn't," he replied.
Mr Dowden, who has 14 years of service, was led through the checklist from 2014 Government guidance, called "Generic Risk Assessment 3.2 – Fighting fires In high rise buildings".
Mr Millett asked him: "On your visit, did you make an assessment for what those evacuation procedures for Grenfell Tower were?"
"I cannot recalled that I did, no," he replied.
The inquiry's top lawyer continued: "On the subject of evacuation, on your visit did you find out what the standing advice to residents was in the case of a fire?"
"That is something I cannot recall, unfortunately," he said.
Mr Millett asked if Mr Dowden had established whether the building owner had informed residents of the advice – to which Mr Dowden replied "no" – before asking: "Did you investigate if there was persons in that block whose grasp of English obstructed that advice?"
"I cannot recall," he said.
It has been suggested previously that victims of the Grenfell fire were unable to understand the nuances of the fire evacuation policy due to a language barrier.
Mr Dowden was then asked if he had heard of Approved Document B, referring to the section of the UK building regulations which specifies what material can be used on the exterior of a building.
"No," the fire officer replied.
Expert Dr Barbara Lane said in a report analysing the fire that the materials used during Grenfell Tower's refurbishment did not comply with Approved Document B.
Mr Millett then reached a section in the government guidance about building materials – including cladding.
He said: "Did you look at building construction features generally?"
"Again, that is something I cannot recall," Mr Dowden said.
Mr Dowden said he had considered "access for the sitings of appliances, firefighters and equipment" when he visited, knowing that the building could be accessed via Grenfell Road.