A charity sleep out set up to raise money to tackle homelessness is to be extended across Scotland.
More than 8,000 people braved freezing conditions and spent the night in Edinburgh's Princes Street Gardens last December for the Social Bite event.
It raised around £4 million for housing projects and winter care shelters and the 2018 event.
This year four events will be held on December 8 in Edinburgh, Glasgow, Aberdeen and Dundee in what has been described as "the world's biggest simultaneous multi-city sleep out".
The events will be staged at Duthie Park in Aberdeen and Slessor Gardens in Dundee while Kelvingrove Bandstand is likely to be confirmed for Glasgow.
The money raised from Sleep in the Park 2018 will be put towards rehousing rough sleepers and providing them with support in each of the four cities, Social Bite said.
Josh Littlejohn, co-founder of Social Bite, said: "Last year, 8,000 people took part in the world's largest sleep out in Edinburgh, and raised and incredible £4 million in the process.
"Everyone who gave up their beds that night caused a sea change in Scotland's fight against homelessness and have funded a raft of major projects, including a major 'Housing First' initiative which is expected to take 800 rough sleepers off the streets by 2020.
"For Sleep in the Park 2018 we're doing something that has never been done before – a simultaneous multi-city sleep out. We're asking for 12,000 people in Edinburgh, Glasgow, Aberdeen and Dundee to keep the momentum going and raise £6million.
"We were completely blown away by the thousands of people who joined this movement and supported Sleep in the Park last year. We want to build on this across the whole of Scotland."
Amy MacDonald and KT Tunstall will perform at each event, travelling by helicopter between the cities.
Comedian Fred MacAulay will host for the Edinburgh event and author Irvine Welsh will read a bedtime story for those sleeping out.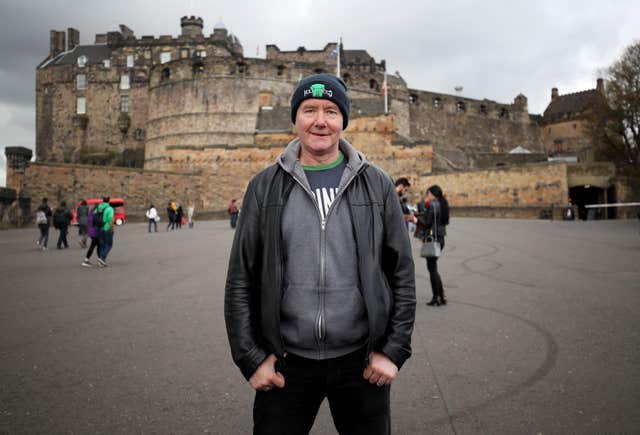 Members of the public can take part in the event by committing to raise £100, while businesses can sponsor it by signing up a team of five sleepers with a minimum fundraising commitment of £3,000.
Housing Minister Kevin Stewart said: "Having taken part in the event last December in Princes St Gardens, it was amazing to see people come together to help the most vulnerable people in Scotland.
"Public support for events like the Sleep Out demonstrates the appetite for change and the Scottish Government absolutely shares this commitment to ending homelessness.
"It's great to see the events being expanded throughout Scotland and I'd encourage everyone to get involved."