Two men have been handed three-year football banning orders after a video appearing to show England fans singing an anti-Semitic song at the World Cup was shared online.
The behaviour of David Batty and Michael Burns in a bar in the Russian city of Volgograd was described as "disgraceful" by a district judge.
In a statement released by the National Police Chiefs' Council (NPCC) on Saturday, it was confirmed that the two men were to be served banning orders in relation to the incident.
The city of Volgograd, which was the venue for England's 2-1 win over Tunisia, was formerly known as Stalingrad – the site of one of the bloodiest battles in history when Soviet soldiers repelled Hitler's army during the Second World War.
The pair both accepted the banning notice, which was served under the 1989 Football Spectators Act, when they appeared at Leeds Magistrates' Court on Tuesday.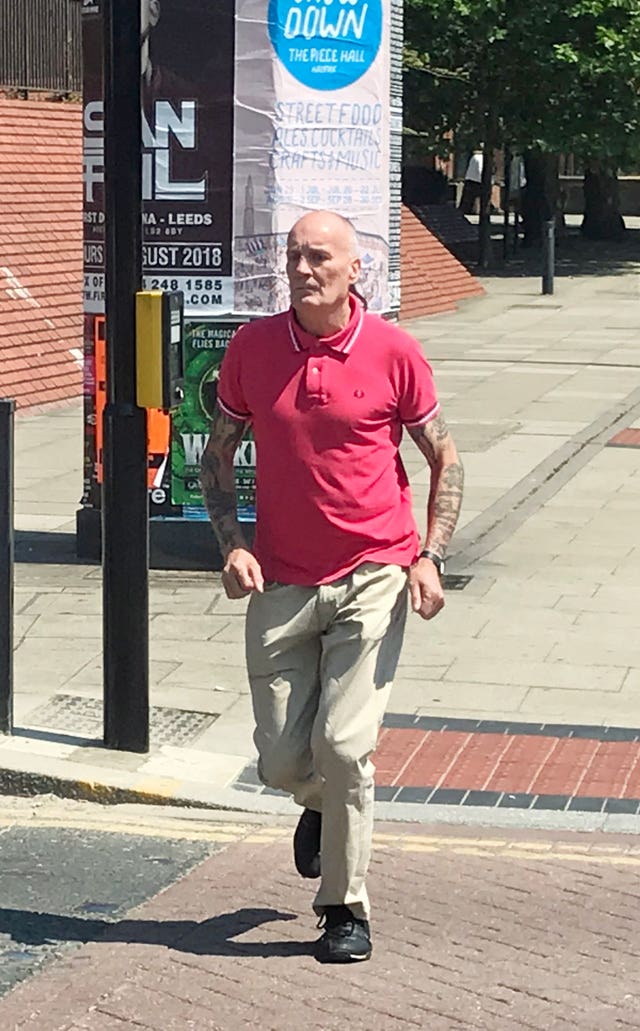 The court heard how the pair both had tickets for upcoming matches at the 2018 World Cup, but district judge Charlotte Holland said their non-attendance of these fixtures was an "unfortunate consequence of their actions".
She added: "I have seen the activity that you were involved in and seen the still images from what you did.
"You know that at this time people are getting behind the national team, including children, and your
actions are ruining that."
Malcolm Christy, prosecuting, told the court how the pair had been involved in "inappropriate singing" and that a three-year ban would be the most suitable punishment.
A third man, 57-year-old Michael Herbert, was handed a five-year banning order at Leicester Magistrates' Court on Saturday, the NPCC said.
Last Wednesday, a spokesman for the FA said of the footage: "We strongly condemn the actions of the people in this video.
"The disgraceful conduct of the individuals in this video does not represent the values of the majority of English football fans supporting the team in Russia."
Another man, Paul Johnson, 25, of Banbury, Oxfordshire, was given a three-year football banning order at Oxford Magistrates' Court on Saturday following a separate incident on a train near Moscow on June 16, the NPCC said.