Chef, restaurateur and TV presenter Rick Stein said he was "so proud" as he collected his CBE.
The 71-year-old was joined by his wife, Sarah, and her children, Zach and Olivia, for the ceremony at Buckingham Palace, where he picked up his award from the Prince of Wales.
He was honoured for his services to the economy.
He said: "I think that the hospitality industry, that I so much enjoy working in, is a force for good, not only in the UK but everywhere.
"To be able to travel the world as a British man, fascinated by the food and culture wherever I go, and bringing it back home is a dream job, but also reinforces the importance of everyone sitting down and enjoying good food together."
Stein said he would be enjoying a celebratory lunch – "that someone else has prepared – of turbot which I am very fond of, and some burgundy, with 25 family and close friends".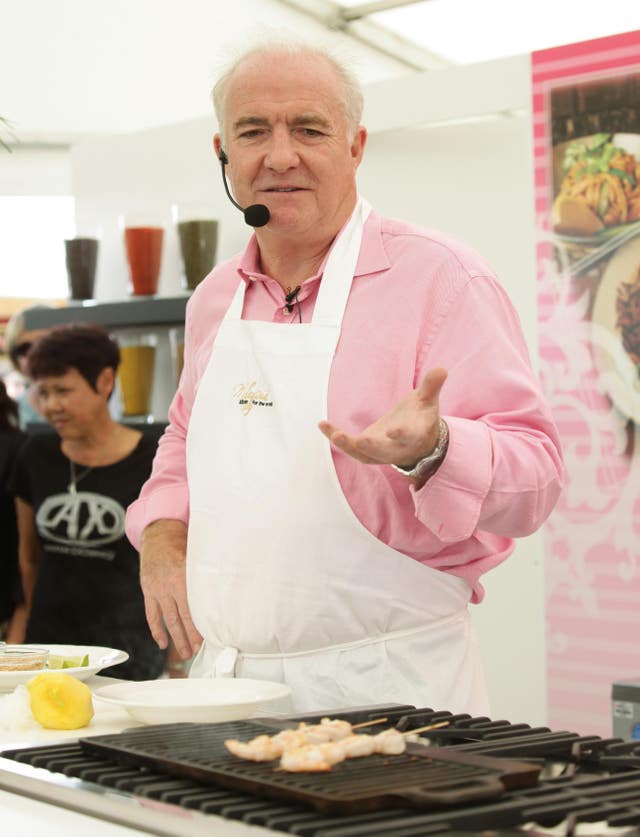 Along with the help of his ex-wife, Jill Stein, it has seen his business grow from an original restaurant in Padstow, Cornwall, into a global brand.
He now has a string of restaurants as well as a range of tableware to his name.