People living on the border between Northern Ireland and the Republic of Ireland have urged European leaders not to desert them, saying that a deal over the UK's departure from the EU must be struck.
A business leader, fisherman and border priest have all voiced concern ahead of this week's EU summit, just nine months before Brexit, that the future for those living on the Irish frontier remains unclear.
Thousands of people live along the border, which stretches more than 300 miles (483km) from Lough Foyle in the north-west to Carlingford Lough to the east.
EU leaders will meet in Brussels on Thursday and Friday, but the ongoing migrant crisis is set to dominate the agenda, with Brexit likely to be a footnote.
The border has proved to be a sticking point in Brexit negotiations.
The Government has vowed there will not be a hard border, but has not so far not revealed how this will be implemented.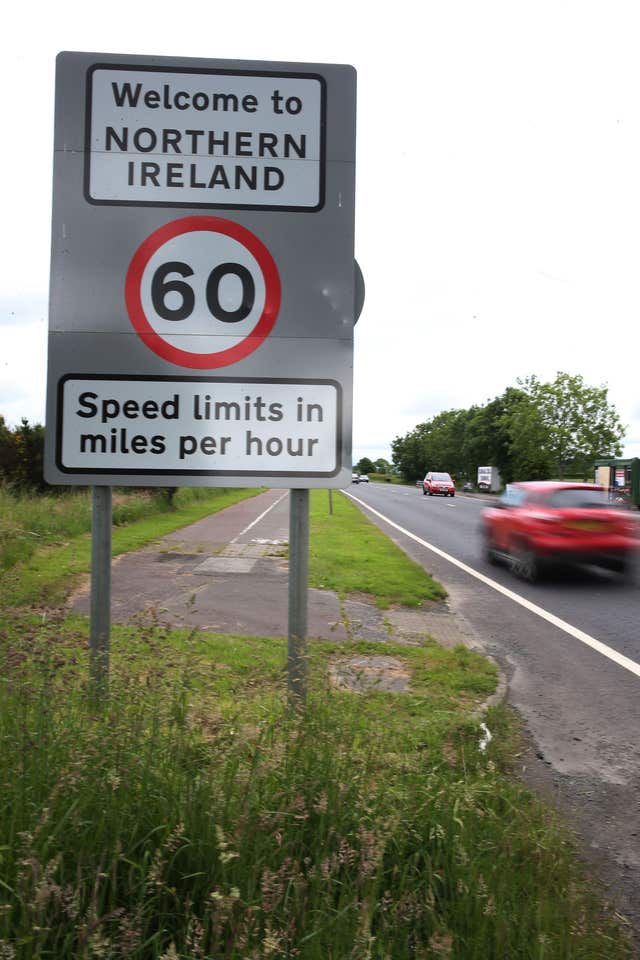 Darren Cunningham, owner of Killowen Shellfish on the shores of Carlingford Lough in Co Down, said he believes Brexit is going to completely change life in Northern Ireland, and is disappointed that the political negotiations do not seem to be further forward.
The oyster fisherman, who lives in Annalong, just 10 miles (16km) from the border, said at sea there is simply a "gentleman's agreement" over territory.
"I thought after a year we would have had some sort of clarity over the future post-Brexit, but we have absolutely no clarity," he said.
"There seems to be mixed messages coming across – one minute one thing is agreed, then next thing something else is.
"It is just a mess, a total train wreck."
Mr Cunningham, who exports all his lobsters to mainland Europe, said the EU has been great for his business.
"A hard border and delays won't be good for us, we are exporting a live high-end product. If there are delays, they will start to die," he said.
"For me, I think everyone's whole way of life is going to change and we are not prepared."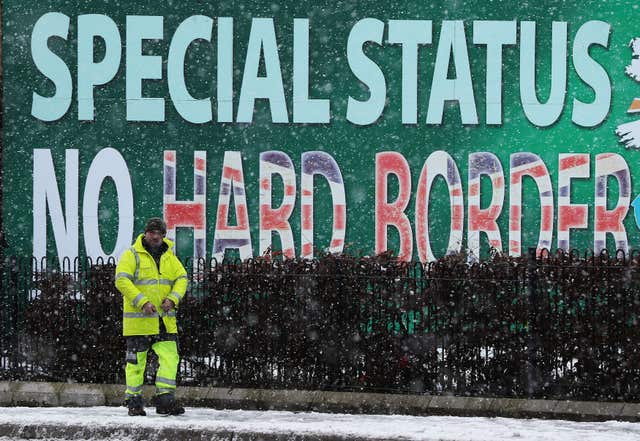 "From a chamber perspective, we have been very concerned at how the negotiations are progressing because there is very little clarity coming from the politicians and the conundrum which has been thrown up in relation to the customs union and the single market," she said.
"We need both, and that seems to be the sticking point.
"That is causing real concern on the future for many businesses."
Ms McLaughlin said the chamber has been lobbying the UK Government, the Irish Government and Europe on the matter.
"It is very difficult to be confident about a process which is not moving forward," she said.
"It is extremely uncomfortable."
People who live along the border share the concerns of the business community.
A parish priest for a border community in Newry said a hard border is "inconceivable".
Father Richard Naughton, of Cloghogue, said a hard border would be "politically toxic".
"I can't conceive it becoming a hard border, I can't see it being done," he said.
"A hard border would be politically toxic and so dangerous.
"There would also be all the numerous other inconveniences.
"Yet no-one seems to know how this is going to end."
His parish includes the Church of the Sacred Heart which withstood numerous bomb blasts over the years during attacks on a major border checkpoint which used to stand nearby.
It dates back to 1916.
"The south side of the church faced a large military checkpoint at the border, each explosion sent tremors which in time caused water ingress into the mortar between the blocks," said Fr Naughton.
"We just invested £600,000 in restoring the church, half of that money was spent on that south wall."