A London hospital consultant has become the first person to swim the North Channel this year.
Nicholas Murch battled through water temperatures of 11C (51.8F), jellyfish and tides on Monday to complete the swim in 11 hours and 48 minutes.
He is the first successful solo swimmer of 2018, while on Sunday a group of Czechs became the first successful relay effort this year.
Mr Murch previously swam the English channel and Lake Geneva.
He described the main difference as being the water temperature.
"It is colder, worse tides and the number of and potency of the jellyfish you get in the Irish Sea," he said.
"The sea temperature ranged from 10 degrees to 12, with warm and cold patches, and there were a huge number of jellyfish.
"It's the Lion's Mane you have to worry about, but because it was daylight, most were quite low in the water. I did get stung twice. There were some beautiful ones along the way with phosphorescent light shining through them.
"There are three tides when you approach Scotland so you have to be quick so you don't miss the landing point. I got a bit bruised at that point."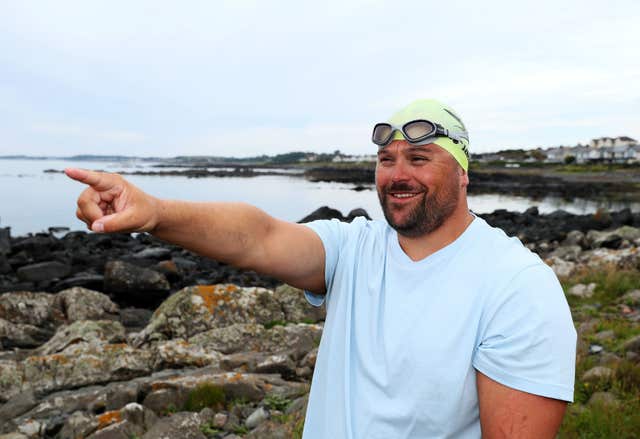 Keeping himself fuelled was also a challenge, Mr Murch said, with the body only able to take in 200/300 calories during breaks, while it is burning up to 500-700 calories an hour.
"Your body goes into fat-burning mode, similar to hitting a wall in a marathon," he said.
"It takes a certain aptitude to keep going."
Padraig Mallon accompanied Mr Murch in a boat with a support team, and paid tribute to him for continuing despite the cold.
Mr Mallon said there was a success rate of around 40%.
Thirty-five people have booked swim attempts with him, most of them from across the world.
The Co Armagh man completed the North Channel swim himself in 2011.
He described the challenge as as much a mental one as a physical one.
Now he runs a company, Infinity Channel Swimming, which provides support boats as well as training.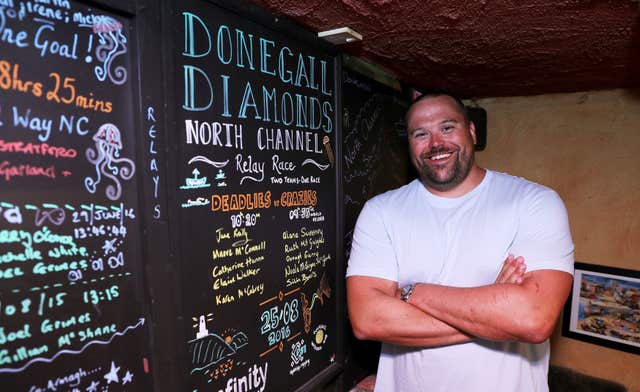 Mr Nelson has been accompanying swimmers with his boat for almost 25 years.
He said that around five years ago the total number who had completed the swim was just 12, now it is 35.
Mr Nelson said the swim has become much more popular since its inclusion in the Oceans Seven challenge.
That includes swims across the English Channel, the Cook Strait in New Zealand, the Molokai Channel in Hawaii, Catalina Channel in California, Tsugaru Strait in Japan and the Strait of Gibraltar.
But the North Channel swim can only be attempted during the summer months when the sea is warmer.
And within the summer, it can only be done when the tides are at their lowest and the weather is calm.
"There is about a four-day window in 10," Mr Nelson said.
"It will be possible with the tides between July 3-8, but weather can also rule days out.
"People can end up leaving disappointed without being able to do it."
The first person recorded to have completed the Irish Sea swim by the Irish Long Distance Swimming Association was English man Tom Blower in 1947.