Downing Street has sought to counter reports of rifts within the Government by insisting that a Treasury minister's swipes at senior colleagues were "intended to be humorous".
Liz Truss's mockery of Environment Secretary Michael Gove and criticism of "macho" Cabinet ministers demanding more cash for their departments were described by one senior backbencher as a "full frontal assault" on Cabinet colleagues.
And she also risked angering Theresa May in a speech on Tuesday, by ridiculing a campaign to ban plastic drinking straws which has been endorsed by the Prime Minister.
Asked whether Ms Truss would keep her job as Chief Secretary to the Treasury after her highly unusual attack, a senior Downing Street source said: "I have no reason to suggest she won't".
The source said he was not aware of Mrs May speaking to the Chief Secretary following her speech at the London School of Economics, but declined to say whether her comments were cleared in advance by Number 10.
"As I understand it, several parts of that speech were intended to be humorous," said the Downing Street source.
Ms Truss's outburst came amid open feuding within the Cabinet over Brexit, as Business Secretary Greg Clark slapped down colleagues Jeremy Hunt and Boris Johnson for dismissing the concerns of Airbus about the impact of a no-deal EU withdrawal.
Mr Johnson irked some Cabinet colleagues when he reportedly responded to the Brexit concerns of corporate leaders by exclaiming "f*** business". And he appeared to confirm reports of the comments by telling MPs he had "expressed scepticism about some of the views of those who profess to speak up for business".
Mr Clark said the Government should listen to the advice of firms which had "actual experience" of trading with the EU, while Justice Secretary David Gauke said ministers should "listen to what business has to say".
He said: "This was, as I understand it, a throwaway remark at a drinks reception and probably not wise but I wouldn't read any more into it than that."
Asked whether Mrs May would take action to ensure her ministers spoke with a more united voice, the Number 10 source said: "The Cabinet from the Prime Minister down are focused on the job of delivering for Britain."
In her speech, Ms Truss suggested she was unhappy with Government initiatives designed to change voters' behaviour to help the environment.
"Too often we're hearing about not drinking too much, eating too many doughnuts, drinking from disposable cups through plastic straws, or enjoying the warm glow of our wood-burning Goves… I mean stoves," she said.
"I can see their point: There's enough hot air and smoke at the Environment Department already."
The Number 10 source said in response: "We have a 25-year environment plan and the Prime Minister is committed to reducing the harm caused by single-use plastic waste.
"The Prime Minister is absolutely clear about the importance of the plan to reduce childhood obesity."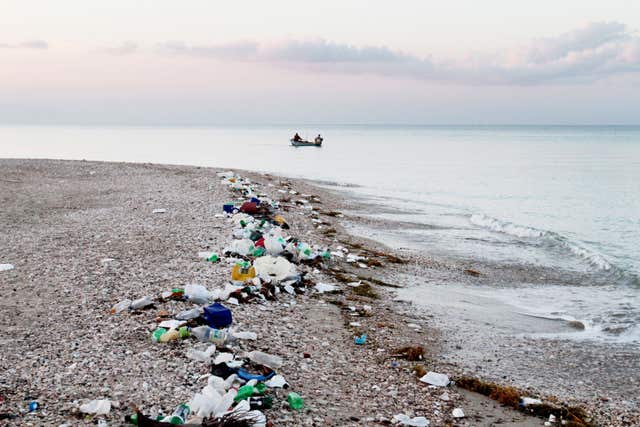 Defence Secretary Gavin Williamson and Home Secretary Sajid Javid have reportedly been pushing for extra cash.
Former minister Ed Vaizey said that Ms Truss appeared to be trying to get herself noticed.
"It was, although light-hearted, a pretty full frontal assault," the Wantage MP told BBC Radio 4's Today programme.
"I think Liz Truss has achieved what she wanted to achieve, which is re-positioning herself and getting herself much more noticed than perhaps she has been in the past."
Mr Vaizey said the Conservative Party was "marking time" until it works out Brexit but insisted backbenchers wanted the party to unite behind one position.