Theresa May faced pressure from European Union counterparts over the slow pace of progress on Brexit and the lack of clarity about the UK's plans.
The Prime Minister said both sides were keen to make "faster" progress on negotiations as she arrived in Brussels for a meeting with leaders from across the bloc.
But European Commission president Jean-Claude Juncker said he was worried about the lack of progress and said plans were being made for a "no deal" situation.
Asked if other EU leaders were telling Britain to "get its act together", Mrs May said: "We have been setting out throughout these negotiations our position, and of course at every stage – last December and in March – we have come to agreements with the European Union on the issues which we had discussed and agreed we would be talking about.
"Now, we will be bringing the Cabinet together within the next week. We will be publishing a white paper setting out in more detail what strong partnership the United Kingdom wants to see with the European Union in the future."
Mrs May added: "We've already seen and been able to encourage and get flexibility from the European Union on matters."
Mr Varadkar welcomed the forthcoming white paper but said: "I think it would have been helpful if they had that white paper two years ago, you would have thought that before people voted to leave the EU they would have an idea about what the new relationship would look like.
"But I appreciate that hasn't happened, and two years later it still hasn't happened."
The Taoiseach said the "unlikely" possibility of a no-deal Brexit required Ireland to make preparations at its ports and airports.
He added: "Other countries are going to be doing it too, it is not just an issue for Ireland, it is as important an issue in Rotterdam or Calais or the ports of the Netherlands, Belgium or France.
"So we have to start making preparations for that, even though it is a very unlikely scenario, any responsible government has to make those preparations."
Mr Juncker said: "I don't have to lecture Theresa May, but I would like our British friends to make clear their positions."
Asked if there was a risk there may not be a deal, he said: "We are preparing for different scenarios – on the proper withdrawal agreement but, in parallel, we are working on the no deal."
Mr Rutte said: "I am not losing patience but time is getting shorter and shorter to come to an agreement."
Referring to the splits within Mrs May's top team, he said: "I do understand it is difficult to come to an agreement within her Cabinet and the UK Parliament, but she has to."
Mrs May will update her counterparts on Brexit over dinner, while the remaining 27 EU leaders will consider the future relationship with the UK on Friday after the Prime Minister has left.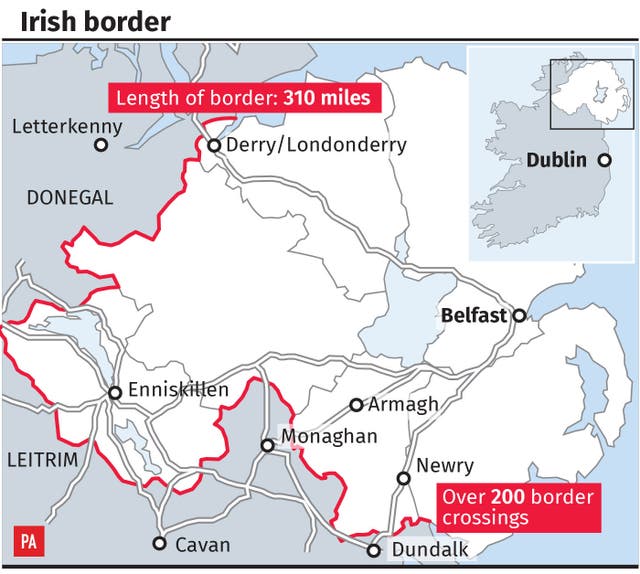 Mrs May said: "We will be talking about a number of shared challenges, including how we protect our collective security from the actions of malign state actors, terrorists and others."
She will seek to rally EU counterparts to maintain a strong line against Russia at the summit in Brussels.
Mrs May will also restate the UK's commitment to working with the EU to "address the common challenge posed by illegal migration now and after the UK leaves the EU", a senior UK official said.
The Prime Minister believes that although tackling the current crisis in the Mediterranean is a priority, efforts must also be made to address the problem at its root.
In his invitation letter ahead of the summit, European Council president Donald Tusk proposed the creation of "regional disembarkation platforms" outside the bloc where migrants could be processed, separating refugees from economic migrants.
He warned "there are voices in Europe and around the world claiming that our inefficiency in maintaining the external border is an inherent feature of the European Union, or – more broadly – of liberal democracy".
Talks on the issue are set to begin over Thursday night's working dinner but could stretch into the early hours of Friday if consensus cannot be found.