European leaders have expressed concern over lack of progress on a "backstop" solution over the Irish border.
The EU urged the UK to intensify its efforts so a Brexit Withdrawal Agreement can be concluded as soon as possible.
The bloc recalled commitments undertaken by the UK over the backstop, to be introduced if there is no deal, in March and December.
A statement said: "The European Council expresses its concern that no substantial progress has yet been achieved on agreeing a backstop solution for Ireland/Northern Ireland.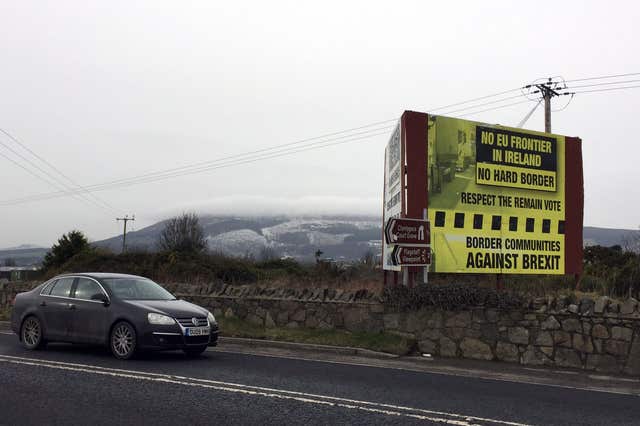 "It recalls that negotiations can only progress as long as all commitments undertaken so far are respected in full."
EU-27 leaders attended a Brussels meeting of the European Council on Brexit on Friday after the departure of British Prime Minister Theresa May.
The future of the invisible and frictionless 300-mile frontier between Northern Ireland and the Republic is one of the most vexed issues still facing the UK and EU negotiators.
If no deal is struck on movement in goods and services by this autumn a backstop would be introduced.
That has been interpreted by Europe as meaning Northern Ireland would continue to follow the rules of the EU Customs Union during a transitional phase.
There has been no agreement on the detail of the provision, with the Democratic Unionists adamantly opposed to anything which would create a regulatory difference between Northern Ireland and the rest of the UK.
The UK Government is against creating any infrastructure on the border and has promised to bring forward further proposals on trade soon.
It has been split between advocating a new customs partnership or applying highly-streamlined arrangements which would involve a border governed by technology or pre-authorised "trusted traders".