Tens of thousands of people will join a huge demonstration on Saturday to mark the 70th anniversary of the NHS and call for money for the health service.
Politicians, actors, musicians and union leaders will address a rally in central London, demanding an end to cuts and a halt to "ruinous" privatisation of services.
Nurses, doctors and other health workers will join the protest, timed to mark the 70th anniversary on July 5.
Labour leader Jeremy Corbyn, who will address the demonstration, said:  "It is almost 70 years since the NHS was founded by a Labour government and it's still our proudest achievement.
"What the Conservatives have done to our NHS, first under David Cameron, and then Theresa May, is appalling.
"Deliberate underfunding of services, and squeezing the pay of our brilliant doctors, nurses and health staff, has pushed our NHS to the brink.
"Every day there are shocking stories of unacceptable waiting times, ambulance delays and patients left on trolleys in corridors, and they've spent years selling off and contracting out our NHS bit by bit, leaving the NHS to be sued by private companies, like Virgin.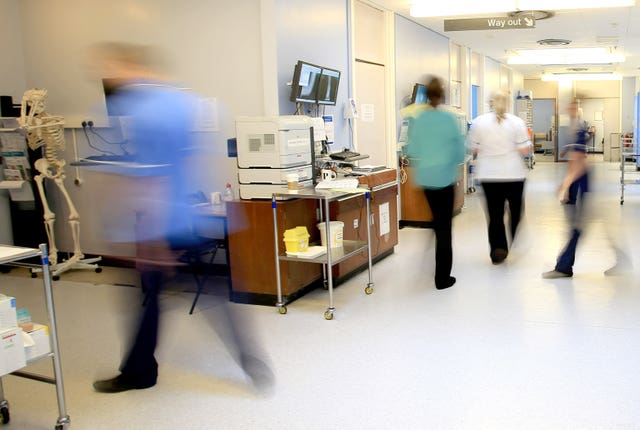 "Last week, the Government finally announced some more money for our health service, but it's simply not enough to make up for the last eight years of slashed budgets and worsening standards, falling morale and loss of staff.
"In fact, it would barely keep the NHS at a standstill."
Research by the TUC showed "widespread" shortages of GPs in England, with 43% fewer doctors than needed in Milton Keynes and Luton.
No area of the country has enough GPs to meet demand, with even the best-provided area of Dorset having a 4% shortfall, said the TUC.
General secretary Frances O'Grady said: "Underfunding has left the NHS on the critical list. There are too few doctors, too few beds and too few healthcare staff.
"The best medicine for the NHS is the extra funding it needs, but the government is giving it too small a dose to bring it up to full health.
"We're sending a message to the government today that our NHS needs a better deal and it must be publicly owned and provided so that every penny goes to patient care and not to private profits."
The GMB union said the three year pay deal for NHS workers would lead to a  real terms pay cut of up to £2,500 for some staff.
National officer Rachel Harrison said: "Jeremy Hunt has some cheek imposing a real terms pay cut of thousands of pounds on hard-working NHS staff.
"On the NHS's 70th birthday, the Health Secretary has soured the mood with his party pooper of a pay offer."
Saturday's protest is being organised by groups including the People's Assembly and unions.
A Department of Health and Social Care spokesman said: "As part of our long-term plan for the NHS we will increase funding by an average 3.4% per year – meaning that by 2023/24 it will receive £20.5 billion a year more than it currently does."