The father of a murdered teenager has called for the justice system to be reformed after learning her killer could get out of jail before his 12-year minimum sentence is up.
Michelle Stewart was 17 when she was stabbed to death in the street in her home village of Drongan, Ayrshire, by ex-boyfriend John Wilson in 2008.
Her family has now received a Scottish Prisons Service letter indicating Wilson has been approved for first grant of temporary release, despite the judge jailing him in 2009 making clear he should serve 12 years before he could apply for parole.
Michelle's father Kenny Stewart said: "I thought the sentence was too short before, without even considering this guy for leave.
"I just maintain because they gave him 12 years, must do 12 years before he can even see the light of day, but it's only nine-and-a-bit years, that's a scandal.
"For someone who went to stab somebody 10 times brutally, premeditated, would you like him to stay next door to you when he comes out? To me he shouldn't be getting out."
Mr Stewart said Wilson showed no remorse for the murder, and he fears he poses a high risk of similar crimes, while his family is worried about coming into contact with him.
His son Steven, 34, a police officer, said his mother was crying on the phone when she got the letter, adding: "She's concerned the first thing he'll do is go to Michelle's graveside.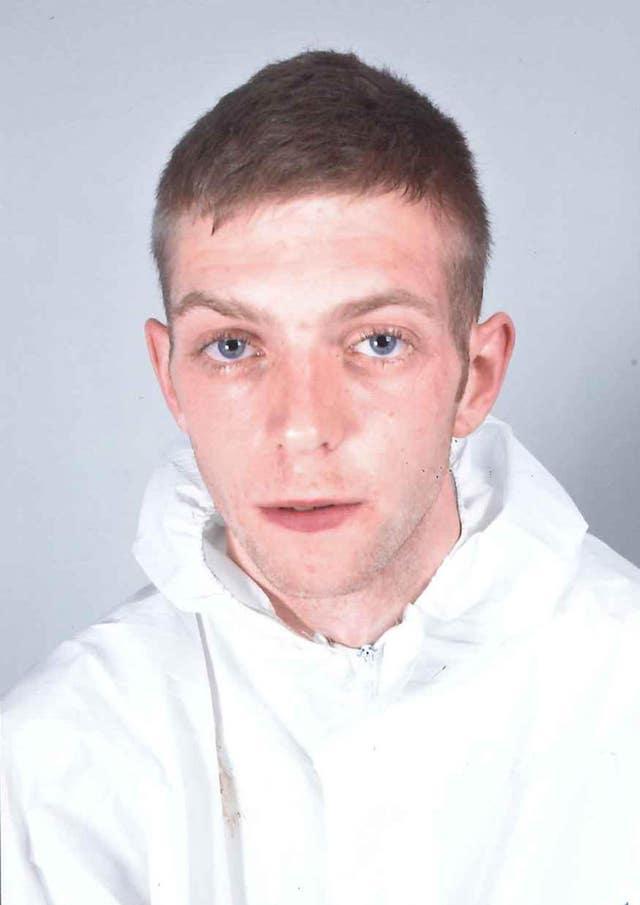 "Steven could end up having to arrest him if he's out and about in Ayrshire. My other son Kenneth is a staff nurse, he works at A&E a lot, one day he comes in to Ayr or Crosshouse and he's having to treat him, that's the sort of thing you've got to watch."
After Scottish Conservative leader Ruth Davidson raised the issue at First Minister's Questions, Mr Stewart said he would take up Nicola Sturgeon's offer to meet new Justice Secretary Humza Yousaf.
He said: "I'll say to him you need to look at your complete justice system as in sentence – there's got to be a deterrent."
Steven added: "I don't agree with the justice system and the sentences passed."
Speaking at First Minister's Questions, Ms Davidson said: "John Wilson was given a life sentence for murdering Michelle but he won't serve life in prison, he won't even remain behind bars for the 12-year minimum that was recommended… he's been approved to be released unescorted back into the community in a little under 100 months."
She added: "When families like those of Michelle Stewart say they feel completely let down by the justice system, can the First Minister understand why?"
She called for a "root and branch" review of the justice system and said too many bereaved families are being let down.
Ms Sturgeon said she sympathised with the Stewart family but she stressed it is important "independent processes are in place to take these decisions."
She said discussions are already under way with the Parole Board for Scotland over possible reforms to the system.