An appeal has been launched for images of the blaze which ripped through Glasgow School of Art's Mackintosh building.
The Scottish Fire and Rescue Service made the plea for footage and pictures to be made available for expert investigators to analyse.
It is now feared the landmark building is at risk of "absolute sudden collapse", after flames gutted it on Friday June 15.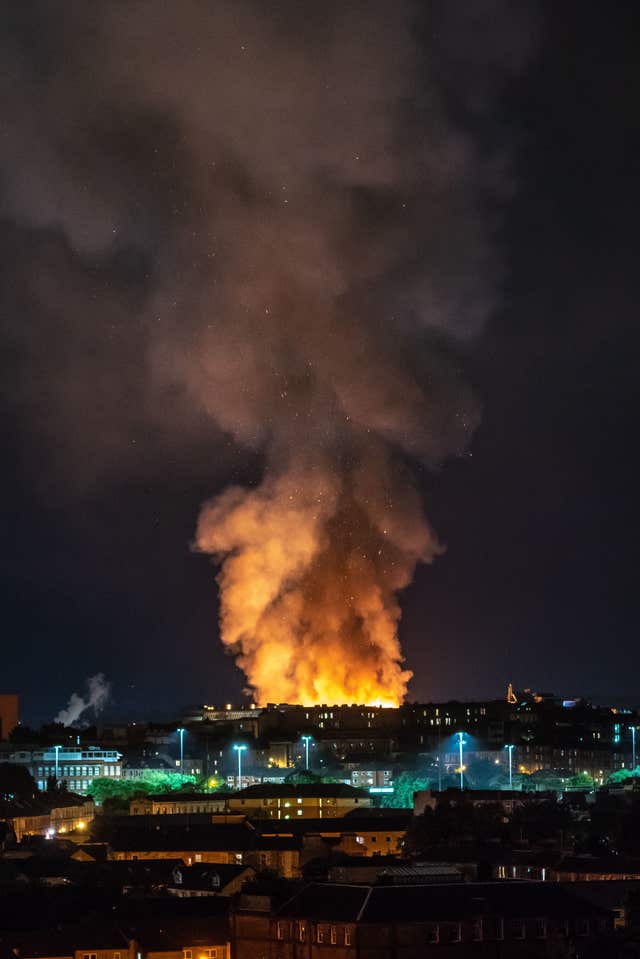 "There has been a high volume of images and video already published and you might think your material is no different, but I ask you to please let us take a look.
"We will cast a forensic and expert eye over it – and it could prove crucial to our investigation."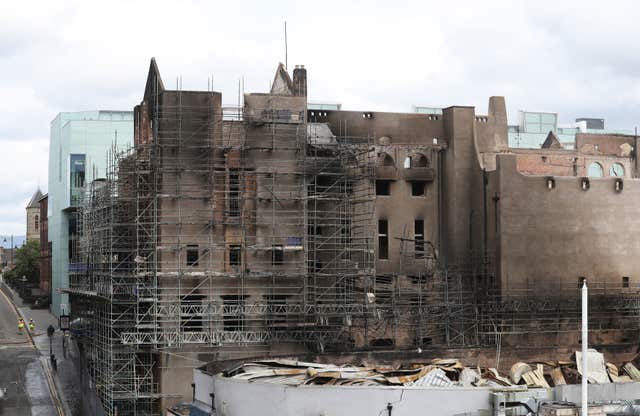 Businesses and 33 homes within a cordon zone remain evacuated, with leader of Glasgow City Council Susan Aitken saying it is not known when the site will be safe.
The local authority is making a hardship fund available in co-operation with the Scottish Government, with each affected household able to apply for £3,000.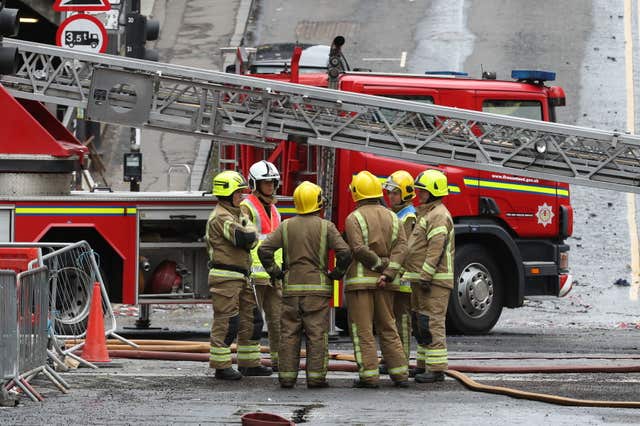 "It's extra support. In the end, the council can't simply provide everything.
"We will provide what we are able to.
"The safety of the public is our priority. The state of the building is our priority.
"It's moved from danger of possible collapse to absolute sudden collapse."
Images of the blaze can be sent to the fire service via email at glasgowfirejune2018@firescotland.gov.uk.
Those who have any difficulty in submitting material can contact 01506 442 489.
Meanwhile, Glasgow School of Art and contractors Keir Construction have confirmed the contract for restoration works has been terminated.
A joint statement said both parties had agreed it could not be fulfilled.
The firm was appointed in 2016 to restore the Mackintosh building, with a contract valued at around £25 million and works due to be completed in January.